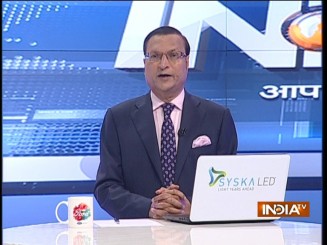 The Centre on Wednesday hiked the minimum support prices of 14 Kharif crops for the 2018-19 marketing season. This was in pursuance of BJP's 2014 poll promise to provide farmers at least 50 per cent profit over their cost of production. Prime Minister Narendra Modi later described it as a "historic hike". This decision will entail a burden of nearly Rs 15,000 crore on the national exchequer, but the catch lies in its implementation.
Farmers have been complaining for the last several years that government procurement centres were not buying their crops in full, and grain merchants were forcing farmers to sell at lesser prices. The Centre will have to strengthen the procurement system in sync with the state governments.
Secondly, the hike in MSPs of farm produce will surely cause inflationary pressures on the prices of foodgrains and pulses. This is bound to affect the budget of common man, particularly the lower and middle classes. The government will have to find solutions to problems relating to inflation that are bound to occur in the short term.
The Congress has alleged that the ruling party has done this in order to garner the votes of farmers. The BJP is, after all, a political party, and it has been doing politics for the sake of power. There is nothing wrong if it takes steps in order to get the votes of farming community.
Click Here to Watch Full Video | Get connected on Twitter, Instagram & Facebook