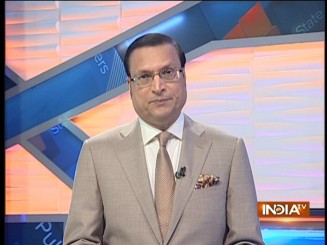 On Friday, the Chhattisgarh police reported that Maoists have dug up numerous spike hole traps fitted with iron rods inside, to stop polling staff and security personnel from reaching polling booths. Several such spike hole traps have been found by the Cobra battalion of CRPF which is carrying out anti-Maoist operations in the state.
Normally, questions would arise as to why the Maoists laid spike hole traps instead of mines. The answer is simple: security personnel are now equipped with land mine detectors, and to avoid these, the Maoists have resorted to traditional methods of tribal hunters by digging up spike hole traps. Such spike hole traps are difficult to detect. The victims are not only security personnel, but common people who are unaware of such traps.
Since Maoists do not have sympathy for the common man, and they do not bother killing innocents and even photojournalists, there is no need to show sympathy towards them. Security forces should mercilessly carry out operations to eliminate these Maoists. Moreover, no more sympathy should be shown to 'urban Naxals' sitting in cities and universities, armed with laptops, and carrying out anti-national conspiracies. They too should be shown their right place.
Click Here to Watch Full Video | Get connected on Twitter, Instagram & Facebook