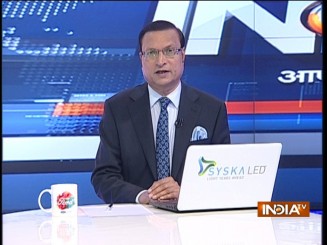 On Monday, when the second and final draft National Register of Citizens was made public in Assam, more than 40 lakh applicants found their names missing. Though the Centre and state government has allowed these people enough time to file their objections, one thing stood out clear. Several million foreigners may have to leave India.
Just think: can any nation in the world allow millions of foreigners to settle? It would amount to encroaching the rights of our own citizens. That is why, if foreigners are being detected, nobody can oppose it in principle. Whether the Congress, or Trinamool Congress, or Badruddin Ajmal, nobody is opposing this exercise, but most of them are busy finding out lacunae. Somebdy is alleging that a particular religion is being targeted, another is alleging that people speaking a particular language is being targeted.
This citizenship issue should have ended 70 years ago. The first work on NRC began in 1951, but was not completed. More than 100 tribunals were constituted. When Bangladesh became free, a huge imbalance was noticed in Assam's population. In 1983, the then PM Indira Gandhi brought in the IMDT (Illegal Migrants Detection Tribunal) Act to detect foreigners in Assam. In 1985, the then PM Rajiv Gandhi signed the Assam Accord with All Assam Students' Union, but it was implemented in such a haphazard manner that the then AASU president Sarbanand Sonowal went to court.
In 2005, the Supreme Court quashed the IMDT Act and ordered completion of work on the NRC. When nothing moved forward, the apex court decided to monitor the work, which began in March 2013 and has now come to a conclusion. The final NRC will be published on 31 December this year. The government has made it clear that any Indian residing in India before 24 March 1971 has nothing to fear.
Take my example. I was born in Delhi, but if somebody asks my origin, I will say that my father migrated from Rajasthan to Delhi in 1950. Our family hails from Sadas village of Rajasthan. My grandfather's name was Pandit Gouri Shankar. The same questions are being asked from people in Assam. Those who are outsiders, those who do not have roots in post-Partition India, those who have migrated from Bangladesh, will have tough questions to answer. Therein lies the problem.
The question is: where will these 40 lakh people go? One cannot expect our neighbour Bangladesh to take them back. Where will they reside? The government has not yet revealed its reply. This question needs an urgent reply.