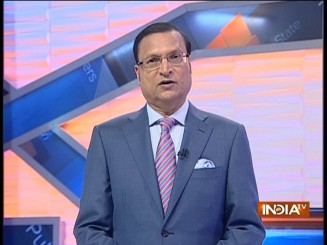 Opposition parties in Lok Sabha gave notice for a no-confidence motion against Prime Minister Narendra Modi's government and the Speaker, on the first day of Monsoon Session of Parliament, has allowed a debate on Friday, which will be followed by voting. Former Congress President Sonia Gandhi was later asked by reporters whether she was confident of getting the required numbers to topple the government. Her reply itself was in the form of a question. She asked, who says we don't have the numbers? Nobody knows on what basis Sonia Gandhi said this, but the numbers speak for themselves.
In a House of 543, ten seats are presently vacant, and a support of 264 MPs is required to get the motion through. The ruling BJP has 273 MPs, and its allies add up to 313. Probably, the Congress leaders assumed that many of the NDA allies, particularly Shiv Sena, were unhappy with BJP, and the main ally Telugu Desam Party has left the NDA. The Congress wanted to use this tool to embarrass the government, at least to show to the world that Prime Minister Modi does not command the majority that he used to in 2014. Probably the Congress leaders are unaware that BJP chief Amit Shah had been meeting almost all the NDA allies recently, and the ruling party is not at all worried.
There is no doubt that the no-confidence motion will fall through. On the other hand, the voting on the no-confidence motion will prove to be a test for Opposition unity, and Prime Minister Modi will get the chance to reply to all questions and criticisms that are being made against his government.
Click Here to Watch Full Video | Get connected on Twitter, Instagram & Facebook