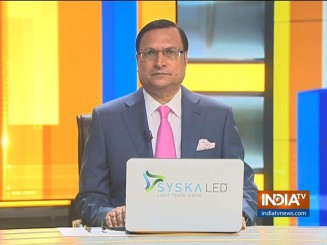 Bihar chief minister Nitish Kumar played the caste card to the hilt on Tuesday, hours after presenting the caste survey report in assembly. His cabinet decided to bring a bill to increase the combined job reservation for scheduled castes and scheduled tribes, backward classes and extremely backward classes from the existing 50 per cent to 65 per cent. Since a 10 per cent quota for economically weaker section groups, as announced by the Union Government, has also been adopted, the total reservation quota in Bihar will now amount to 75 per cent. The cat is now out of the bag on why Nitish opted to conduct a caste survey in Bihar. Nitish has now revived the demand for granting special category status to Bihar, in order to carry out poverty alleviation program which may require Rs 2.5 lakh crore. Caste reservation is an emotional issue which none of the major parties opposed inside Bihar assembly, but Asaduddin Owaisi's AIMIM raised the question on why Muslims are not being given quota in direct proportion to their population. In the Bihar caste survey data, the most surprising part was the numbers relating to general category families. Bhumihar community, considered the biggest land-owning caste in general category has 27.6 per cent living in poverty, i.e. less than Rs 6,000 monthly income limit. Brahmins have 25.3 pc, Rajputs have 24.9 pc, and Kayasthas have 13.8 pc, all living in poverty. Overall, 34 per cent of families in Bihar live on a daily income of Rs 200 and even less, says the survey. That amounts to 94.4 lakh families, living in poverty, out of a total of 2.8 crore families in Bihar. General category, i.e. upper castes, comprise nearly 12 pc of the population, and out of them nearly 25 pc are economically weaker. Among schedules caste and tribes, which constitute 22 pc of population, nearly 45 pc are living above the poverty line. The socio-economic survey raises several important questions. It shows that the population of Yadav and Muslim communities has increased. The survey shows, 33 pc among backward classes and 34 pc among extremely backward classes are living in poverty. Yadav community constitutes the largest population among backward classes. Yadavs comprise 15 pc of state's population, but 33 pc among them are poor. Nitish Kumar belongs to Kurmi caste, and its population has declined by 3 pc. Yet, 30 pc among Kurmis are poor. Nitish Kumar promised in the assembly that the state government will provide Rs 2 lakh assistance to every poor family, which has no agricultural land or job or house. Now that the caste survey data are out, the moot question is: will it really help the poor? Will the state government make welfare schemes for the poor ? As of now, the answer is in the negative. From Day One, it was known that the motive behind conducting a caste survey was political: in order to corner vote banks of backwards classes. Nitish Kumar has now made that secret public by announcing that he would raise the reservation quota. Nitish knows that it cannot stand judicial scrutiny in Supreme Court, but he is surely going to send the bill to the Centre for approval, and in the process, he will daily target Modi and BJP. The common man is not going to get any relief, but Nitish will get the required cannon fodder for garnering votes.
NITISH SPARKS A ROW ON SEX EDUCATION
On Tuesday, Nitish Kumar made a graphic description about sex inside the assembly, while explaining how an educated married woman can force her husband to adopt a particular method of contraception. The chief minister said, "when an educated girl gets married, she can ensure population control by telling her husband how to go safe during intercourse. The girls are now doing the work of convincing". Immediately, BJP leaders described Nitish Kumar's graphic description as vulgar, double meaning and derogatory to womanhood. On Wednesday, the chief minister tendered apology for this. He said, I have apologized for some words that I used yesterday and if you feel bad, I feels ad and I withdraw my words. Let the matter end here." Nitish Kumar was speaking about rise in literacy rate among girls and said the numbers of 10th and 12th pass girls have registered a big increase. This has favourably affected population growth rate and reproduction rate has declined. The number of child births has declined. The members were however stunned when the chief minister went on to graphically describe how population can be controlled. Nitish Kumar is an old and experienced leader. He choses his words carefully, but on Tuesday, it seemed as if he had made up his mind to link population growth decline to female literacy rate by using these words. He spoke the same words in the legislative council too. It was left to deputy CM Tejashwi Yadav to defend the chief minister. Tejashwi said, Nitish Kumar has not said anything wrong, he was speaking on sex education, but some people in the opposition took it in an incorrect manner.