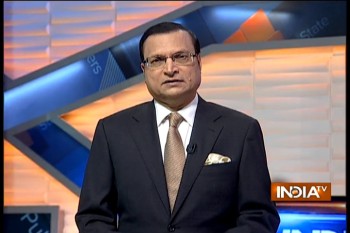 Diamantaire Nirav Modi swindled Rs 11,400 crore from Punjab National Bank through fraudulent transactions and then fled India alongwith his family members. People of India who feel sad over this loot of public money should know about the rich legacy of PNB.
Punjab National Bank was founded by Sardar Dyal Singh Majithia, a well-known philanthropist, real estate and diamond trader of his time. It was Dyal Singh Majithia alongwith Lala Lajpat Rai and other Indian businessmen, known proponents of "Swadeshi' economy, who founded PNB in the year 1894 in Lahore, then in undivided India. Lala Lajpat Rai was the first person to open his account with PNB. Soon after thousands of Indians opened their accounts with PNB, and notable among them were Mahatma Gandhi, Jawaharlal Nehru and Govind Ballabh Pant. In those times, it was a nationalistic badge of honour to open an account in an Indian bank, wholly owned and run by Indians.
And today, we are witness to an Indian, who robbed the bank and fled the country to hide in foreign lands.
National Organisation of Bank Workers has expressed concern over the large-scale transfer of nearly 18,000 employees and officials of PNB, soon after the scam broke. Those employees and officers who had completed five and three years of posting in a single branch, have now been transferred.
It is true that such mass scale transfers, done on orders from RBI, could pose numerable difficulties to the affected employees and their families , but considering the huge scale of the scam, this decision was unavoidable.
This scam could have been detected earlier if the culprit deputy manager in the Mumbai branch had been transferred. I hope employees and officers of the bank will bear with this critical situation, and work unitedly to give the bank a firm financial footing again.
Click Here to Watch Video | Get connected on Twitter & Facebook