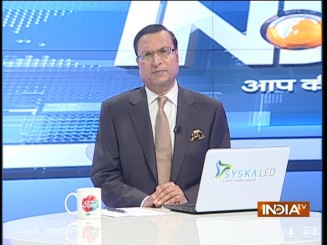 On Friday night, former Prime Minister of Pakistan Nawaz Sharif and his daughter Maryam were arrested the moment their plane landed at Lahore international airport from Abu Dhabi. Both of them were whisked away to Islamabad, from where Nawaz will be sent to Adiala jail near Rawalpindi, while his daughter will be lodged in a rest house converted into a sub-jail. Nawaz and Maryam have been sentenced to 10 years' and 7 years' imprisonment by the Accountability Court.
The arrest and detention comes at a time when Pakistan will be going to general elections 10 days from now on July 25. Nawaz Sharif, an astute politician, knows that if he and his daughter stayed away from the country after being convicted on charges of corruption, it could end his political career. The former Prime Minister played a masterstroke, which the current Pakistani establishment and army never expected. Nawaz Sharif's wife Kulsoom is lying in a critical condition in a London hospital. Nawaz Sharif took a big political gamble, leaving his ailing wife in London, and decided to return to his country alongwith his daughter. This political gambit has raised the morale of his partymen, and his party leaders now hope to get emotional support from the electorate. There is a possibility that Nawaz's party could score good results in the upcoming elections, and this has left the current Pakistani establishment and army flummoxed.
On Friday evening, massive arrangements were made to prevent Nawaz's supporters from reaching the airport. Internet and mobile services were suspended, and orders were issued to state-run TV channels not to carry any news about Nawaz Sharif. Despite all this, Nawaz managed to convey his message to the Pakistani people through the social media. Politically speaking, this was a success for the former PM, and all eyes are now on the results of the forthcoming general elections.
Click Here to Watch Full Video | Get connected on Twitter, Instagram & Facebook