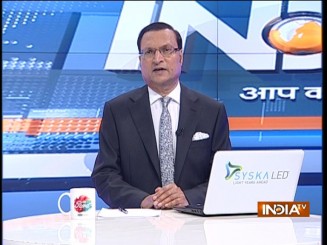 At least 12 people, mostly political activists belonging to various parties, died in widespread violence that rocked the state of West Bengal on Monday during panchayat polls. India TV showed visuals of a state minister slapping an agent of another political party inside a polling booth. Similarly a couple, said to be political activists, was burned to death hours before polling began.
One thing is clear: Chief Minister Mamata Banerjee's Trinamool Congress tried all sorts of tricks to win the panchayat elections. It began with forcibly preventing political activists from filing their nominations, and the High Court and Supreme Court had to intervene. TMC activists openly threatened and intimidated voters and supporters owing allegiance to rival parties. And on polling day, there were instances of booth capturing, firing and bloodletting too.
Trinamool Congress may sweep the panchayat polls, but this victory has no meaning, if the mandate does not carry the moral sanction of the people. This victory would be self-defeating, because in the entire process, democracy has been decimated.
TMC MP Derek O'Brien's remark that deaths have occurred in the past too during poll violence, does not hold water. If a leading member of the ruling party tries to publicly justify political killings, it will be a sad day for democracy, and this deserves unequivocal condemnation. Even the death of a single individual during poll violence is unacceptable.