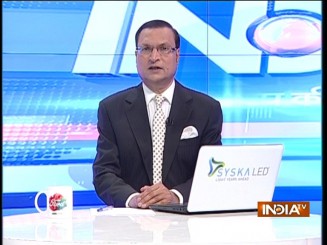 The vice-chairman of Jammu and Kashmir Muslim Personal Law Board and the Deputy Grand Mufti of the state Nasirul Islam has asked Muslims in India to demand a separate country, alleging that the minorities are being harassed in the name of 'love jihad', cow vigilantism and triple talaq.
We should know some facts about Mufti Nasirul Islam. His father is the Grand Mufti Bashiruddin in Kashmir. Mufti Bashiruddin had opposed the rehabilitation of Kashmiri Pandits in the Valley. Mufti Nasirul Islam had earlier opposed the Supreme Court verdict which had declared Shariah courts in the valley as illegal. And now, Mufti Nasirul Islam is speaking about a second Partition.
It should be clear to everybody that Muslims in India will never support Mufti Nasirul Islam's venomous remarks. Muslims are equal citizens like others in this great country. Had the Mufti made the same statement in Pakistan, he would have been whisked away by the Pakistan army. By making such intemperate remarks, Mufti Nasirul Islam has only exposed himself. His remark should be treated with the contempt it deserves.
Click Here to Watch Video | Get connected on Twitter & Facebook