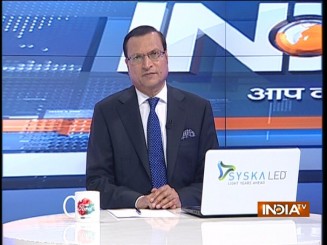 On Thursday, Prime Minister Narendra Modi addressed three rallies and sharpened his attacks on Congress and Chief Minister Siddaramaiah. Most of the opinion polls that were conducted till now in Karnataka had predicted a hung assembly, but these opinion polls were conducted prior to Modi's poll campaign. BJP leaders in Karnataka now believe that Modi's whirlwind campaign may change the entire scenario.
After noticing huge crowds at Modi's rallies in the last two days, the party has now decided that the Prime Minister will address 21 public meetings instead of 15, as scheduled earlier. Modi's rallies have energized BJP leaders in Karnataka, and most of them now claim that the PM has turned the tide in just two days. They expect a huge favourable swing once the voters go to polling booths on May 12.
In the Congress camp, party president Rahul Gandhi is no doubt toiling hard in his campaign. He has changed his style of speech in Karnataka, he is visiting temples and mosques, but those working on his speeches should rethink about the content. If we take one example from Rahul's speeches: he first said that he would not make personal attacks on Modi, since he is the Prime Minister, but in the next line, he compared Modi with Gabbar Singh. Is this a personal attack or not? Rahul's advisers should rethink their strategy.
Click Here to  Watch Video | Get connected on Twitter & Facebook