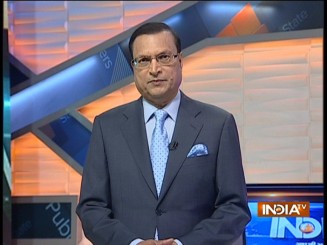 UP Shia Central Waqf Board chairman Wasim Rizvi has written to the Prime Minister and state chief minister to abolish the UP Board of Madrasa Education and all other madrasa boards in the country, and bring all madrasas under the affiliation of Central or state education boards. In his letter, Rizvi has alleged that most of the madrasas are being run by Muslim clerics, who are imparting "misplaced and misconceived" religious education to Muslim children, depriving them of the opportunity to be part of "nationbuilding". Citing instances, Rizvi has said, in the last 70 years of independence, only a handful of Muslims who have studied in madrasas could clear the civil services exams, and they could do so only after opting for modern education. "The number of terrorists coming out of madrasas is much higher", he claims.
I disagree with his view that madrasas breed terrorists. Madrasas are set up to impart religious education, which is okay, but modern education in madrasas is also necessary. If modern education is imparted in madrasas, Muslim children can build a brighter future for themselves. In states like Rajasthan, UP and MP, computers have been installed in madrasas, and most of the subjects covered by CBSE or state boards are being taught. Other states should also follow this.
As far as brainwashing young men with extremist views is concerned, a terrorist can be motivated anywhere, and not necessarily inside a madrasa. The Aligarh Muslim University imparts the best of modern education, but a PhD scholar of that university suddenly becomes a terrorist and takes up the gun in Kashmir. The suggestion to close down all madrasas is therefore impractical, but all madrasas should be modernized.