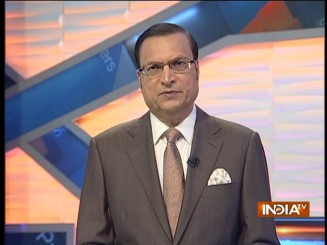 In a dramatic midnight operation, the Centre on Tuesday sent both the feuding No.1 and No.2 officials of CBI on leave, appointed a joint director as interim chief and transferred as many as 13 CBI officers. This was done after the Central Vigilance Commission sent its report to the government complaining that the outgoing CBI director Alok Verma was stonewalling information on complaints made by his deputy Rakesh Asthana against his chief.
The Centre's action, though belated, is fair and justified. In one stroke, it removed both the feuding senior CBI officials who were involved in an internecine war for the last one year. The CVC's report against the CBI chief clearly underlined the need for urgent action on part of the PMO. Till Tuesday, the PMO had stayed away from the internal feud in CBI, because it was wary of charges of interference from the opposition, but the moment the CVC gave its report, the government galvanized itself into action and axed both the feuding officers.
This is clear indication that the Centre is going to take a similar action in the case of other investigating agencies where such feuds are taking place. As far as the Opposition is concerned, those who were complaining about Prime Minister Narendra Modi being silent about the feud in CBI till Tuesday, are now asking why the surgical operation was carried out. The answer to this needs no elaboration.
Click Here to Watch Full Video | Get connected on Twitter, Instagram & Facebook