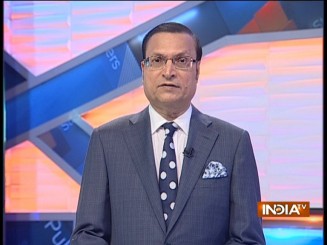 Bahujan Samaj Party supremo Mayawati on Wednesday threw a political bombshell by announcing that her party will have no tie-up with the Congress in the assembly polls in Madhya Pradesh and Rajasthan. Her party had earlier announced a tie-up with the breakaway Congress led by Ajit Jogi. Mayawati targeted senior Congress leader Digvijaya Singh, describing him as a "BJP agent", and alleged that he has sabotaged the tie-up offers. The BSP leader alleged that Digvijaya Singh was not in favour of an aliance between Congress and BSP in Madhya Pradesh, and he had been giving statements that she was working under pressure from Centre.
Mayawati's decision has come as a big setback for the proposed 'mahagathbandhan' (grand alliance) of non-BJP parties for the coming assembly polls and next year's Lok Sabha polls. The BSP had come into the limelight early this year, when in a tie-up with Samajwadi party, she lent her party's full support to SP, to inflict a crushing defeat to BJP in the key LS byelections in Gorakhpur and Phulpur.
The SP-BSP tie-up was the harbinger of the move to form a 'mahagathbandhan' in the forthcoming assembly polls and LS elections. Surveys were conducted in Madhya Pradesh, Rajasthan and Chhattisgarh, in which it was predicted that the Congress could defeat the BJP in these states, only if there was a tie-up with the BSP. Mayawati was the strong link in the chain that was expected to forge the 'mahagathbandhan', but with Wednesday's announcement, a big fissure has taken place in opposition unity, and this is bound to have consequences on the political equations for next year's Lok Sabha polls.
Click Here to Watch Full Video | Get connected on Twitter, Instagram & Facebook