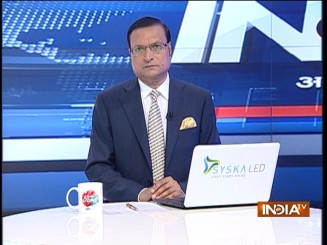 The Maratha Krantikari Morcha's state-wide agitation in Maharashtra has entered the third day today with a bandh call in Mumbai and its suburbs. On Tuesday, several vehicles, including ambulance and fire brigade vehicles, were set on fire by agitators in several parts of the state. When the Maratha reservation agitation began last year, I had praised the peaceful manner in which rallies were brought out, but this time, the protests have resulted in violence and arson.
It is sad to note that the agitation leaders have chosen the violent path in order to get their demands accepted. The Morcha is demanding that the Maratha community be declared Other Backward Class (OBC). It is not demanding reservation because if 16 per cent reservation is given to Marathas out of the 27 pc OBC reservation, other backward communities may start agitations. The Maratha leaders feel that getting OBC status will give a tool to their community to get reservation benefits in jobs and education.
Moreover, the agitators should understand that granting of OBC status to Maratha community does not lie with the state government alone. The only way out is talks so that a solution can be found. Setting fire to vehicles, smashing up ambulances and stoning media vehicles and public properties, will not yield anything. It will only tarnish the image of the community. The leaders should understand that it is a complex issue and a way has to be found out.
Click Here to Watch Full Video | Get connected on Twitter, Instagram & Facebook