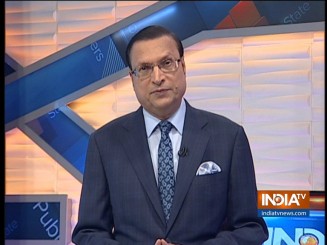 On Monday, a press conference was held in London by Indian Journalists Association (Europe) and Foreign Press Association, at which a person who called himself Syed Shuja, based in the US, alleged via Skype, that electronic voting machines used during 2014 Lok Sabha elections and during the assembly polls in Maharashtra, Delhi and UP were tampered with.
The hacker, partly covering his face and using a fake name, claimed he had worked for five years in Electronics Corporation of India Ltd, that manufactures EVMs. He also alleged that former Union Minister Gopinath Munde was murdered soon after 2014 LS polls, because he knew about EVM hacking. The man also claimed that EVMs, though not connected to internet, can be hacked using a military grade modulator on low frequency. He however refused to display the process live, citing security concerns.
Some Congress leaders may find substance in Syed Shuja's allegations, but I believe the hacker's claims are fraudulent. He failed to hack a single electronic voting machine before the media. He named two persons who, he said, got the EVMs hacked, but they are no more alive. Nobody can crosscheck the veracity of this man's allegations.
The man went to the extent of claiming that BJP won several elections by tampering with the EVMs, but in elections where the Congress and other parties won, he claimed that he and his associates intervened to "stop" EVM tampering. This is totally untenable. Moreover, the presence of a senior Congress leader Kapil Sibal at the press conference in London raises more questions.
I fully trust our Election Commission of India, which had been using the EVMs manufactured by two public sector companies, ECIL and Bharat Electronics Ltd for the last several decades. These EVMs were used in many elections before 2014. The EVMs are not connected to internet, nor can they be intercepted during polling or counting in any manner. The best thing would be to ignore this man's allegations altogether. His charges do not hold water.
Click Here to  Watch Full Video | Get connected on Twitter, Instagram & Facebook