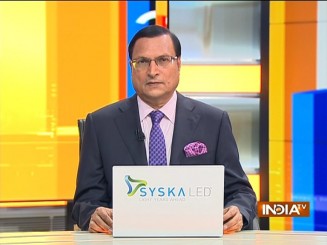 Congress President Mallikarjun Kharge on Thursday fired a barb comparing Prime Minister Narendra Modi with a 'poisonous snake', but later retracted saying that he was comparing BJP's ideology and not Modi with that of a treacherous snake. He clarified that he had no intention of making a personal attack on Modi. Kharge was campaigning in Karnataka, but by the time his clarification came, the damage was already done. BJP leaders like Smriti Irani, Dharmendra Pradhan and CM Basavaraj Bommai condemned Kharge's remark. The surprising part is that whenever elections take place, whether in Karnataka, Gujarat, UP or Bihar, some or the other Congress leaders make insulting remarks against Modi, and the party has to bear the brunt. BJP finds an issue out of nowhere. This is what happened in Karnataka. BJP leaders have been pointing out that, in the past, Modi has been named 'maut ke saudagar'(merchant of death), 'chowkidar chor hai' (chowkidar is a thief), Ravana, Bhasmasur, 'naali ka keeda' (insect in the gutter). One thing to note is that this never gave Congress any electoral advantage. On the other hand, BJP leaders, by making an issue out of it, caused big electoral damage to the prospects of Congress. The Congress campaign, till now, in Karnataka was going on the right track, but Kharge's remark has provided BJP with the ammunition it needed. BJP is going to go all out to reap the advantage.
WILL THERE BE A BIG POLITICAL CHANGE IN MAHARASHTRA?
Nationalist Congress Party supremo Sharad Pawar has made a cryptic remark saying "time has come to turn the 'roti'" . He was addressing his party's youth wing, and the remark was made in the context of giving more posts to younger generation. But Pawar's remark was being interpreted differently by leaders in other parties. Something big may soon happen in Maharashtra politics, and already there are several indications. Nobody can say with clarity what is going to happen in the near future. Most of the people in Maharashtra politics feel that Eknath Shinde may not continue as chief minister for long, because there is a thinking among top BJP leadership that with Shinde as CM, it will be difficult for BJP to win the assembly polls. There is also a feeling among BJP leaders that if the party aims to win assembly polls, it should install Devendra Fadnavis as the chief minister. This message has been conveyed to Eknath Shinde, sources say. There are speculations that Ajit Pawar may break away from NCP with his band of supporter MLAs and may join hands with BJP. If such an alliance takes place, both BJP and NCP may emerge stronger. At the moment, the baton is in the hands of Sharad Pawar. Nobody can predict whose 'roti' Pawar may turn ultimately.
KEJRIWAL SPENDS RS 45 CRORE ON HIS RESIDENCE
A big row has erupted in Delhi politics over Rs 45 crore spent on renovation of Chief Minister Arvind Kejriwal's official residence. BJP workers gheraoed the CM's residence. They alleged that Kejriwal, who professes to be a 'common man' (aam aadmi), has built a residence fit for kings. Curtains worth Rs 8 lakh each, imported Dior marbles, and huge TV sets have been purchased, allege BJP and Congress leaders. Kejriwal is Delhi's chief minister. Nobody should have any objection if he stays in a big residence. Almost all chief ministers in India stay in big residences. There is no problem on that score. But the question arises about Kejriwal's attitude when he tries to take a high moral ground and try to show other leaders in a bad light. Kejriwal himself used to say, those living in big houses are corrupt and they squander public money. He promised he would stay like a common man if he came to power. He even promised to stay with poor people in slums. Kejriwal had raised questions about former CM Sheila Dixit's residence and her electricity bills, saying this was wastage of public money. There are umpteen such remarks by Kejriwal when he questioned why public money was being squandered on official residences. He questioned the honesty of other leaders. This time, the cost of Rs 45 crores on renovation of his official residence has become a big issue. Kejriwal and his party leaders know that this has dented his carefully cultivated simple image among the public. He has become the butt of ridicule among common people. Kejriwal is unwilling to speak on this issue and there lies his problem. He is unwilling to apply on himself, the standards that he applies on others. Had two ministers in any government gone to jail, Kejriwal would have brought the skies down. Had any other Delhi CM spent Rs 45 crore on official residence, Kejriwal would have staged dharna in front of that house, and would have slept outside on the pavement. There is this proverb: "People who live in glass houses should not throw stones (Jinke ghar sheeshey ke hotey hain, unhen doosron par patthar nahin phenkne chahiye)".
ANAND MOHAN SINGH RELEASED FROM JAIL
Bihar's gangster-turned-politician former MP Anand Mohan Singh walked out of Saharsa jail on early Thursday morning to avoid 'traffic chaos and unwanted media attention'. He was given death sentence in 2007 for inciting a mob that murdered IAS officer Gopalganj district magistrate G. Krishnaiah in 1994. Patna High Court commuted his sentence to life imprisonment in 2008. This month, Bihar government amended its jail manual to allow remission to convicts who have completed 14 years instead of earlier provision of 20 years. The state law department ordered his release on April 24, triggering a political row. Anand Mohan Singh's release is the latest example of Bihar's caste-based politics. He is considered a leader of Rajput caste, which accounts for 5 per cent vote. Most of the political parties in Bihar seek support from Rajput caste, and Chief Minister Nitish Kumar amended the jail manual to ensure his release. The caste impact is so strong that even some BJP upper caste leaders have come out in support of Anand Mohan's release. One BJP leader even said that sending Anand Mohan to jail was "an excess". When caste matters, it does not matter whether a self-proclaimed leader is a killer of not. This is nothing but a misfortune for Indian politics.