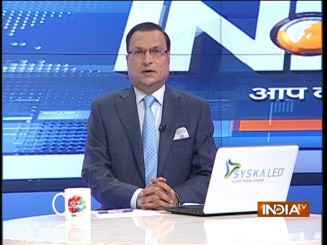 On January 19, the Election Commission communicated to the President of India that 20 MLAs of Aam Aadmi Party should be disqualified for holding office of profit by being parliamentary secretaries to cabinet ministers in the Delhi government. Acting on this advice, the President disqualified all the 20 MLAs. The party legislators will now approach the Delhi High Court to challenge the President's notification. The new Chief Election Commissioner Om Prakash Rawat has said that the AAP MLAs could have sought oral hearing before the EC, but they did not.
Therein lies the problem. Whenever AAP supremo Arvind Kejriwal loses elections, he blames it on electronic voting machines. When his colleagues are charged in criminal cases, he blames Prime Minister Narendra Modi for 'witchhunting'. Now that his party's 20 MLAs have been disqualified, his party is levelling charges against the Constitutional authorities like the EC and the office of the President of India. Kejriwal forgets that he had 10 months in hand to place his arguments before the EC, but he did not use this option.
It now seems clear that neither Kejriwal nor his party leaders know how to run a government or an assembly. Because of their mistakes, 20 MLAs lost their seats. And now, the sword hangs on 27 other AAP MLAs in Delhi. Kejriwal clearly seems to be heading for a lot of trouble.
Click Here to Watch Video | Get connected on Twitter & Facebook