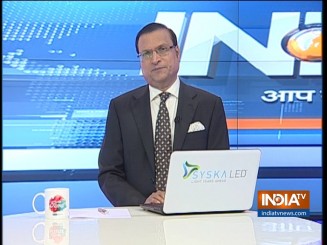 Round-the-clock work has begun on a war footing to build Prime Minister Narendra Modi's 'dream project' of constructing Kashi Vishwanath corridor, right from river Ganga to the holy shrine.
The corridor, 400 metres long and 50 feet wide, will cover roughly 25,000 sq. metre of land, for which 270 old buildings are being demolished. An open auditorium will be built between Manikarnika Ghat and Lalita Ghat. A rest house for pilgrims, hospital, visual library, Vedic study centre, toilets, help desk, shops, etc. will also be built. A two-lane pathway will be built from the Ganga river ghat to Kashi Vishwanath temple. Prime Minister Modi has personally checked the model for the entire project.
Those who have visited Varanasi will know how this project will change the face of Varanasi and its river ghats. Till last year, the Kashi Vishwanath temple was not even visible to pilgrims from the ghats. Pilgrims, after taking a holy dip in the Ganga, had to pass through narrow alleys filled with mud and dirt. There were alleys where two persons could barely cross each other. The alleys were full of stray cattle and bulls. Pilgrims used to have a tough time walking through these alleys in order to reach the shrine.
Last week, I had asked the famous Ram Katha preacher Morari Bapu why he conducted his discourse at a crematorium ground in Varanasi instead of the holy Kashi Vishwanath temple. Bapu put a counter question: "Is there any space around Kashi Vishwanath temple to accomodate my audience?" I had no answer.
With the work going on the corridor at break neck speed, we should hope that PM Modi's dream project will materialize at the earliest. Pilgrims can watch the holy shrine while taking a dip in Ganga, and they would not have to walk through dirty alleys. And there will be enough space near the Kashi Vishwanath temple to organize a Ram Katha, too.