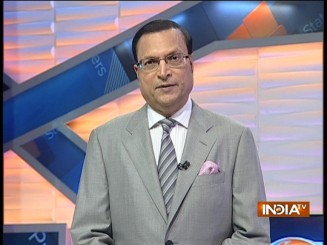 At the end of a month-long hectic campaign, BJP president Amit Shah on Thursday made three predictions: (1) BJP will get more than 130 assembly seats in the Karnataka assembly, (2) B. S. Yeddyurappa will become the next Chief Minister, and (3) Yeddyurappa will complete his term for five years. On the other hand, Congress leader and Karnataka chief minister Siddaramaiah predicted that his party would get a "clear majority".
The entire campaigning from both sides were marked with heated innuendoes and accusations, and as the days progressed, the focus of the campaign was more on Rahul vs Narendra Modi, instead of the two main contenders, Yeddyurappa vs Siddaramaiah. It was Prime Minister Modi who infused energy into the BJP poll campaign by addressing rallies, which noticed huge turnout of voters.
If one compares the crowds at the rallies of BJP and Congress, the former seems to be ahead, but nobody can predict with certainty, which way the wind will blow. Most of the opinion polls have predicted a see-saw battle with no clear winners, but those who keep an ear to the ground in Karnataka say, there is no discernible undercurrent in favour of any camp. The final results could go either way. Let's keep our fingers crossed for the polling on 12th and the counting on 15th May.
Click Here to Watch Video | Get connected on Twitter & Facebook