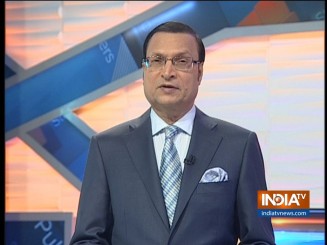 On Monday, soon after taking oath as Chief Minister of Madhya Pradesh, Congress leader Kamal Nath promptly signed a file waiving farmer loans up to Rs 2 lakhs, and told the media that his government would give incentives to those industries which employ 70 per cent local people. Up to that point, his comment was alright, but in order to put more emphasis, he added that migrants from UP and Bihar take up most of the jobs of local people in his state.
This remark caused consternation among politicians of all hues in Bihar and Uttar Pradesh. Politicians from BJP, Samajwadi Party and Rashtriya Janata Dal criticized Kamal Nath for making this remark.
To put in a nutshell: Kamal Nath's intentions were clear and acceptable, but his choice of words was wrong. He could have avoided mention of UP and Bihar migrant workers.
Kamal Nath is, after all, the chief minister of Madhya Pradesh, and it is his government's responsibility to give jobs to youths from his state. A chief minister is morally bound to think about the welfare of people of his state, and Kamal Nath was doing just that. But he should also understand that migrant workers from Bihar and UP in his state are not a liability, but an asset to his state, since they form part of those who are striving towards creation of growth.
Click Here to Watch Full Video | Get connected on Twitter, Instagram & Facebook