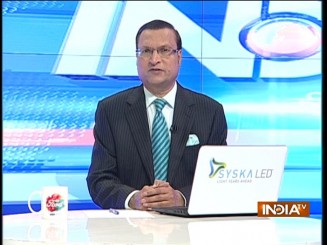 Pakistani army continues to shell Indian positions on the Line Of Control, and in the latest incident in Rajouri sector, it has martyred an Indian captain and three jawans. Reports from army sources say, Pakistan may have used the Bakhtar Shiqan anti-tank guided missile to target Indian bunkers which caused these casualties. This Bakhtar Shiqan missile is the Pakistani variant of the Chinese HJ8 anti-tank missiles, which the latter had given to Pakistan and had shared its technology.
India has warned Pakistan many times about ceasefire violations, there had been talks between both sides, and a surgical strike was carried out to destroy terrorist launching pads. Our jawans are replying to Pakistani shelling with more vigour. And yet, Pakistan refuses to calm down. The people of India hope that the army will now give Pakistan a stinging reply.
There is growing demands from several quarters that India must carry out another big surgical strike on Pakistan at a time of its own choosing. Naturally, such an operation is always kept secret by those who wait for the right time and opportunity. The nation should exercise patience and let the armed forces do their job.
Click Here to Watch Video | Get connected on Twitter & Facebook