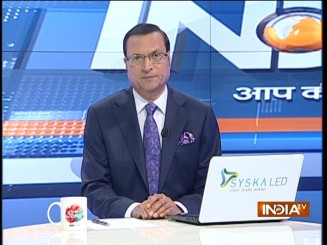 The two-day informal summit between Prime Minister Narendra Modi and Chinese President Xi Jinping at Wuhan on a 'no agenda' basis augurs well for India-China relations. In the past four years, there have been several instances of border transgression by the Chinese PLA on the Line of Actual Control, India's objections to China-Pakistan Economic Corridor that runs through Pak Occupied Kashmir, a disputed territory, and notably, last year's standoff at Dokalam on Sikkim-China border.
The two leaders are having a freewheeling discussion on issues like trade, border and terrorism. No joint statement will be made nor any joint briefing will take place after this informal summit, but it will lay the foundation of a stable friendship. China is now the world's largest manufacturer, an economic superpower. It's military might is no less. China's economy is five times that of India's, and it's military strength is thrice that of India's. But as former PM Atal Bihar Vajpayee used to say, 'you can change your friends, but you cannot change your neighbours'. It will be in the interest of both India and China to forge friendship, and this will be beneficial for the entire South Asian region.
One should appreciate Prime Minister Modi's efforts to improve relations with China. But, on Friday, Congress President Rahul Gandhi, in order to score a political brownie point, raised the issue of Dokalam and reminded the PM about this on his Twitter handle. When the standoff at Dokalam was tense last year, he had met the Chinese ambassador in Delhi. One can have differences on domestic issues, but it has been the tradition in Indian politics, to project a single voice on foreign police matters. It would be better if this tradition is followed. One should welcome PM Modi's opening remarks at the summit that if India and China work together, they can become a big superpower on the world arena.