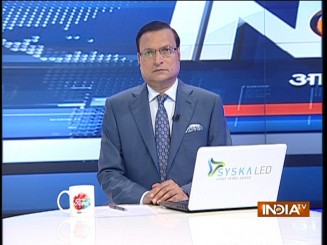 Imran Khan's life has been a turbulent one, full of struggles. He struggled a lot, but never bowed. I remember Imran Khan was at the height of his popularity after winning the World Cup, and then he suddenly took retirement from cricket. In 1994, he came to my show Aap Ki Adalat, where he revealed, for the first time, his intention to join politics. I had then asked him how he would play on a political pitch, where all things are surreal and are not what they appear to be. Imran had then replied that when he was first selected for the national team, he went to the field to play with high hopes, but crashed. He was thrown out of the team for three years, but he did not relent. He toiled hard, made a comeback and the rest is history. Citing this, Imran told me, I will fight to the last in politics, and win.
For 22 years, Imran Khan toiled hard in the political wilderness, and at last he won. After his victory, Imran spoke about Kashmir, about China, advocated an open border with Afghanistan, also spoke about US and Saudi Arabia, but spoke only a few words about India. He particularly mentioned Kashmir. If what Imran said about Kashmir during his campaign speeches are true, then it is quite clear that he has the support of the army, and the army played a role in his victory. For India, an elected and stable government in Pakistan, backed by the army, should be a better situation, because at least Indian leaders and bureaucrats will know whom to talk to. There is a chance that this could help in normalizing relations.
During the press conference, Imran smirkingly spoke about a section of the Indian media, saying he was being portrayed as a Bollywood-type villain. Imran may be unhappy with the Indian media, but the fact remains that the amount of love Imran has got from people in India, could make any Pakistani envious. No other Pakistani has got the same amount of affection that Imran has got in India.
Imran is a newcomer to governance. He has practically no experience of governance. He was an MP, but was never a minister or a Chief Minister. The people of Pakistan have high hopes from his leadership. Imran has promised to fulfill their expectations, but the road ahead is not so easy. My best wishes to Imran Khan on his new journey.
Click Here to Watch Full Video | Get connected on Twitter, Instagram & Facebook