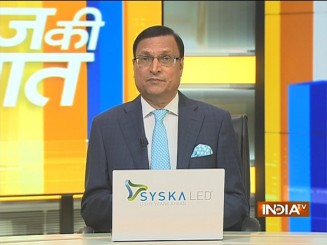 On Monday, Congress President Mallikarjun Kharge's legislator son Priyank Kharge labelled Prime Minister Narendra Modi as a 'nalayak beta' (worthless son). This immediately drew ire from BJP leaders. Both Priyanka and Rahul Gandhi, presently campaigning for their party across Karnataka, know how costly it could be for the Congress if party leaders start hurling abuses at Modi. In several elections in the past, Congress had to pay the price for hurling abuses at Modi. Two days ago, Congress President Mallikarjun Kharge had hurled a barb at Modi describing him as "a venomous snake". In reply, Modi, at a rally, mentioned that "till now, Congress leaders have hurled 91 abuses at him and the people of Karnataka must teach Congress a lesson". Soon after Modi's reaction, Congress leaders went on the defensive and Mallikarjun Kharge retracted his remark. On Monday too, Kharge clarified that his son did not abuse Modi. He claimed, his son was referring to a local leader belonging to Banjara community. Both Priyanka and Rahul Gandhi do not want to make an issue out of this. Congress wants to fight Karnataka elections on local issues, projecting local leaders before the people. Both the siblings have been raising local issues at their public meetings, because they know they do not have a reply to Modi. The siblings know that if the elections are fought in the name of Modi, Congress may face problems at the time of polling.
BJP GOES ALL-OUT TO WOO VOTERS IN KARNATAKA
On Monday, BJP president J P Nadda released the party's election manifesto for Karnataka. Two major promises could become game changers for the party. BJP has promised to implement uniform civil code and NRC (National Register of Citizens) in Karnataka, apart from offering freebies. Three free LPG cylinders will be given to poor families, 5 kg rice and cereals will be given every month to BPL families, and half a litre Nandini milk will be given daily to poor families. This time, BJP has a big stake in Karnataka elections. The party has fielded 135 leaders from across India to campaign among voters. These include UP CM Yogi Adityanath, Home Minister Amit Shah, Defence Minister Rajnath Singh, Assam CM Himanta Biswa Sarma, MP CM Shivraj Singh Chouhan, and several union ministers. Yogi is much in demand. He is presently campaigning for UP local body elections and Karnataka polls on alternate days. Prime Minister Modi is already in the thick of campaigning. BJP leaders are confident that Modi will manage to turn the tide in favour of the party. Congress leaders are also campaigning, but there is a stark difference. BJP is presently focussing on 65 assembly seats, which it never won in the past. Congress is focussing on seats, where it has a strong presence.
AKHILESH HAS MUCH AT STAKE IN UP LOCAL BODY POLLS
Voters in Uttar Pradesh will be electing mayors and councillors in the local body elections slated on May 4 and 11. Counting is on May 13. On Monday, UP CM Yogi Adityanath campaigned in Moradabad, Pratapgarh, Varanasi and Gorakhpur, and on Tuesday he campaigned in Prayagraj. In his speeches, Yogi calls for a 'triple engine' government, and targets Akhilesh Yadav, Mayawati and Congress. He mentions how gangsters who used to rule the roost in UP, have now gone underground. Samajwadi Party chief Akhilesh Yadav is also campaigning. He travelled in Lucknow Metro on Monday and claimed that it was during his rule that the Metro was built. The fourth player, apart from BJP, SP and BSP, is AIMIM chief Asaduddin Owaisi. He is raising the issue of bulldozers and encounters at his public meetings. The local body election results will clearly indicate the preference of urban voters across UP. Yogi addressed a rally in Prayagraj in the same locality, where houses were built for the poor after clearing land grabbed by mafia don Atiq Ahmed. Yogi is projecting both the dons Atiq Ahmed and Mukhtar Ansari against whom his government has launched an all-out attack. In the local body elections, Owaisi has nothing to lose, Akhilesh Yadav has much at stake, because if the urban voters stay away from supporting his party, it will affect his strategy for Lok Sabha elections next year.
LEADERS TRYING TO REAP GAINS FROM WRESTLERS' ISSUE
The dharna at Delhi's Jantar Mantar by female wrestlers continued for the tenth day on Tuesday. While Delhi Police has filed two FIRs against Wrestling Federation of India chief Brij Bhushan Sharan Singh, the wrestlers are demanding that he should be arrested and removed from his post. On Monday, Congress leader Navjot Singh Sidhu and National Conference leader Dr Farooq Abdullah went to Jantar Mantar to express solidarity with the wrestlers. On the other hand, Brij Bhushan Sharan Singh is busy campaigning for local body elections in Gonda, UP. Singh alleged that those behind the dharna are the same people who were staging Shaheen Bagh dharna and farmers' dharna. He said, he would resign if BJP leadership asked him to do so, but he would not bow down to the demands of wrestlers. Both the camps are now adamant. Whatever clarifications Singh may give, his background is not credible. His argument may be correct that only a handful of wrestlers are levelling charges against him, and that most of the other wrestlers are with him, but there are so many cases pending against Singh that his credibility is now at a low. On the other hand, female wrestlers, sitting on dharna, have levelled serious allegations against him. Their argument appears to be correct that the Sports Ministry did not pay much attention to their complaints. One point to note: since the time political leaders started taking part in the dharna, the wrestlers' case has somewhat weakened. Whether it is Arvind Kejriwal, or Navjot Singh Sidhu or Priyanka Gandhi, most of the political parties are trying to take political advantage.