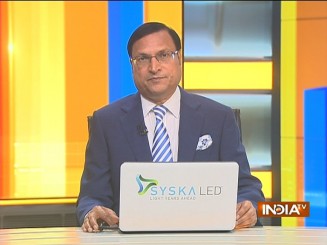 The three killers of mafia don Atiq Ahmed and his brother Ashraf were produced before a court in Prayagraj today, which sent them to four days' police custody. Meanwhile, a massive hunt is on to trace Atiq's wife Shaista Parveen and close associate Guddu Muslim, who have gone underground for nearly two months now, since the murder of Umesh Pal, key witness in 2005 Raju Pal murder case. The judicial commission and Special Investigation Team have started their probe into the live TV murders of Atiq and Ashraf. Former UP Police IG Akhilesh Mehrotra revealed to India TV how as DIG of Prayagraj range, he had to go and meet the then CM Mulayam Singh Yadav and request him to order the arrest of Atiq Ahmed in Raju Pal murder case. According to him, the CM was initially hesitant, but later allowed the arrest. Mehrotra says, not only Samajwadi Party, but several other parties were providing protection to Atiq's gang, which was openly engaged in extortions, murders and collecting 'election tax' from businessmen by sending pink and white slips. A pink slip meant collection of Rs 3-5 lakh, while a white slip meant Rs 5 lakh and above. Atiq Ahmed became a mafia don only because of political protection that he enjoyed for four decades. Political leaders had tied the hands of police in taking action against the mafia don. Now that UP CM Yogi Adityanath has given an open hand to state police, the majesty of law prevails in the land and criminals are running for cover. Not that after the killings of Atiq, his brother Ashraf and son Asad, the action against criminals will now abate. On Tuesday, Yogi's government released a list of 61 top gangsters. Out of them, legal proceedings against those in prison will be speeded up so that they can be convicted, while all-out search operations will begin to nab those who are underground. Yogi has made it clear that he is ready to face political attacks, but there will be no slowing down in anti-mafia operations. It is this strong political will that sets Yogi apart from other chief ministers of UP. This is the reason why UP is changing and criminals are running for cover. Big businessmen and industrialists are now showing interest in investing in UP. On Tuesday, Yogi while addressing a textile park MOU signing event said, "no mafia or criminal can now threaten an industrialist in UP anymore".
A 'GAME OF THRONES' IN MAHARASHTRA
On Tuesday, NCP supremo Sharad Pawar's nephew Ajit Pawar told mediapersons that he will remain in NCP and will follow any decision taken by his party. He rubbished speculations about his joining BJP camp as 'baseless'. But there are conflicting signals coming from Maharashtra. Ajit's supporter MLAs say that they are with him, and wherever he goes, they will follow him. Ajit Pawar joined an iftaar party which was attended by Sharad Pawar and his daughter Supriya Sule. While other NCP leaders greeted Sharad Pawar, his nephew stood with his back towards the party supremo. There was no eye contact between the uncle and his nephew. There are nearly 40 MLAs presently in Ajit Pawar's camp. Supriya Sule made a cryptic remark saying, two political earthquakes will take place in the next 15 days, one in Maharashtra and the other in Delhi. Whatever is happening right now in Maharashtra is a classic example of trust deficit. Ajit Pawar says again and again, he is not going to leave NCP, but nobody is trusting his words. Ajit Pawar and his wife's name are missing in ED's chargesheet in Maharashtra State Cooperative Bank scam. There are speculations about a secret meeting between him and Home Minister Amit Shah. On the other extreme, Sharad Pawar claims that the Maha Vikas Aghadi (alliance) between NCP, Congress and Shiv Sena (UT) is not going to break, but nobody trusts Pawar's words. Observers point out that Sharad Pawar's stand on Veer Savarkar and JPC probe demand against Adani, are clear indications that the alliance is going to break. BJP leaders say they don't need Ajit Pawar's support, as the BJP-Shiv Sena alliance already commands majority. There are some who ask what will happen if the Supreme Court disqualifies Shiv Sena MLAs. Such speculations have given rise to talk about Ajit Pawar breaking away from NCP with his MLAs. The entire picture is confusing. Nobody can say, who will betray whom, when and how in Maharashtra politics. In flashback, Shiv Sena had fought Maharashtra assembly polls in alliance with BJP, but Congress and NCP joined hands and formed government. Eknath Shinde had promised to support Uddhav Thackeray, but pulled away his throne in a dramatic manner, Ajit Pawar had once carried out a midnight betrayal of his own party, and formed a two-day-old government with BJP. The common man in the street says, anything can happen in the Game of Thrones in Maharashtra. That is why, most of the people have taken it as a foregone conclusion that Ajit Pawar will make the crossover with his 40-odd NCP MLAs, leaving others to watch in wonder.
WHY MAFIA IS ACTIVE IN BIHAR?
Criminals belonging to an illegal sand mining mafia in Bihar thrashed mining department staff, including two female officials, when they seized 29 overloaded sand trucks near Koliwar bridge under Bihta police station of Patna district. 45 people were detained, but on Wednesday, a large crowd of locals gheraoed the Bihta police station demanding their release. Bihar mining minister Ramanand Yadav promised that innocents will not face criminals cases, but those involved in the attack will not be spared. BJP alleged that this incident proves 'jungle raj' is back in Bihar and even officials are not safe. Bihar and Uttar Pradesh are two neighbouring states. In UP, while mafia gangsters live in fear, the opposite is the case in Bihar. Chief Minister Nitish Kumar should ponder why criminals have no fear of police and why the state machinery is unable to take action against mafia gangs.