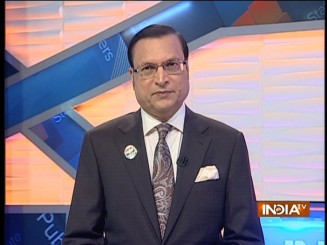 On Monday, an angry mob led by cow vigilantes attacked the police outpost in Syana and set fire to it, apart from indulging in widespread arson. They were protesting the slaughter of cattle in a nearby forest, and had staged a violent protest in front of the police outpost by carrying animal carcasses in tractors. A police inspector Subodh Kumar Singh and another youth were killed in the violence that ensued.
The UP police swung into action immediately and deployed Rapid Action Force and Provincial Armed Constabulary to stop the violence from spreading. This was necessary because a big Islamic congregation had been organized in Bulandshahr district from December 1 to 3, in which nearly a million Muslims gathered to offer prayers. The Alami Tablighi Iztema was being attended by Muslims from across the country and also from Gulf countries. Monday was the last day of the congregation.
It should be noted that the three-day congregation passed off peacefully without any incident. In one instance, local Hindus opened up a temple to allow Muslims to offer namaz, as the devotees had spilled over the road blocking traffic. Muslims offered prayers sitting inside a Shiva temple premises. There could be no bigger example of communal amity than this.
The discovery of animal carcasses on the last day of the congregation surely arouses suspicion in the minds of the people. The role of the slain police inspector Subodh Kumar Singh needs to be applauded as he tried his best to assuage the feelings of enraged farmers. He laid down his life while performing his duty, and the UP government has decided to grant Rs 50 lakh assistance to his widow and parents.
Now that a Special Investigation Team has been formed by UP police to find out the miscreants behind this violence, we should hope that the criminals will be brought to justice soon and punished.
Click Here to Watch Full Video | Get connected on Twitter, Instagram & Facebook