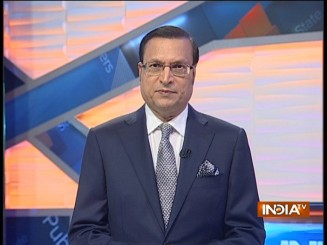 India TV on Friday gave a ground reality check from different places in Haryana and Punjab to show that farmers have already started burning stubble in their fields, leading to massive air pollution. This will ultimately affect air quality in National Capital Region and the surrounding areas. This is due to lack of spreading awareness among farmers, who are in a hurry to dispose of the paddy stubble in order to start fresh sowing from Rabi season. In some instances, in Punjab and Haryana, local village panchayats have allowed farmers to burn stubble, and in some other cases, they have threatened to cut the stubble and dump them in front of the Collector's office.
Immediate action is needed to prevent farmers from burning stubble, otherwise it will be a repeat of previous years, when smog will set in with the early onset of winter in Delhi. Farmers say they are unable to bear costs for cutting off and transporting stubble for disposal, and burning them is the only way out.
There are three different options available to reach a solution. One, agricultural scientists have prepared decompost, which if mixed with stubble, can decompose them and increase soil productivity. The problem is that not much decompost is right now available nor are the farmers aware about it. If this decompost is provided to farmers free of cost, much of the stubble can be disposed of.
The second option: government can offer to buy stubble from farmers at a fixed rate, so that farmers can recover the cost of cutting off and transporting stubble. These can be used for rope making, and already some farmers have started doing this.
The third option: Union Minister Nitin Gadkari has already said in Aap Ki Adalat that government can buy stubble from farmers in order to make ethanol, which can be used as a bio-fuel.
Time is short, and I would appeal to the Centre and respective state governments to act fast. Farmers cannot wait for long. Burning of stubble in fields have been going on for years, and smoke emanating from such fires have choked Delhi's air quality. Old persons and children living in the capital suffer the most, leading to rise in cases of asthma. We cannot lose time any more.
Click Here to Watch Full Video | Get connected on Twitter, Instagram & Facebook