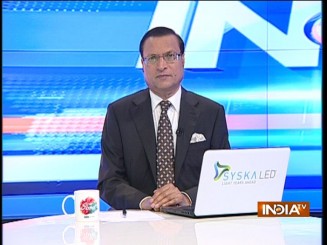 Trinamool Congress supremo Mamata Banerjee has made the National Register of Citizens (NRC) a big issue in national politics, but few people know that it is her government in West Bengal, which failed in verifying the legacy documents of Bengalis settled in Assam.
Most of these Bengalis had given their ancestral addresses in Bengal. Five months ago, during the NRC exercise, 1,14,000 documents were sent to Bengal government for verificationm out of which only 6,800 documents were sent back as verified. Those whose documents were not verified found their names missing in the NRC. These documents are still lying with the WB government. Unless these are verified, these names cannot be included in NRC. Mamata Banerjee has a lot of explaining to do.
On the other hand, one should praise the Assam policewomen who showed presence of mind in detaining six TMC MPs when they landed in Silchar, Assam, and created a drama. They were not allowed to enter the city as it could have caused linguistic tensions.
Mamata Banerjee may not trust the Centre's Narendra Modi government, she may not trust the BJP government in Assam, but her own Assam state unit chief, who resigned on Thursday, nailed her lies. Mamata may allege that BJP might have 'bought off' the TMC leader, but this politician has himself said that Mamata's remarks can cause unnecessary tension in Assam.
The same Mamata Banerjee during the Left Front rule in West Bengal had raise a hue and cry over illegal Bangladeshis staying in her state. She had torn papers inside the Lok Sabha and had then created a drama. Today she has taken a complete U-turn. During Left Front rule, she had demanded that the illegal Bangladeshis should be thrown out of the state, and now she is speaking the opposite.
Click Here to Watch Full Video | Get connected on Twitter, Instagram & Facebook