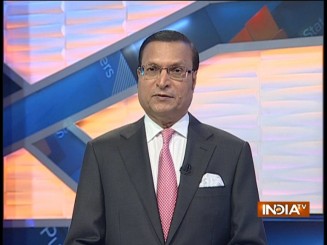 On Monday, West Bengal Chief Minister Mamata Banerjee surprised everyone by announcing Rs 10,000 grant for each of the 28,000 Durga Puja organising committees, which will result in an outgo of Rs 28 crore for the cash-strapped state government.
Contrast this with what happened last year. The state government postponed immersion of Durga idols by a day in order to allow Muharram processions. It did not allow Ramnavami processions and imposed curbs on Hanuman Jayanti celebrations. The result was that in the panchayat elections, the BJP fared well to the chagrin of Trinamool Congress leaders.
Over the last two years, there has been a certain amount of dissatisfaction among Hindu voters in West Bengal over the perceived bias of Mamata Banerjee towards Muslims. Soon after coming to power in 2011, she had announced monthly allowances of Imams at mosques.
Now that there is a shift in the preferences of Hindu voters in West Bengal, Mamata Banerjee is trying hard to win back their support, and the latest grant for Durga Puja organisers is one such instance.