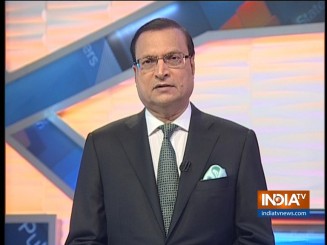 India's holiest river Ganga, which provides water to more than 50 crore people across 11 states, is also the world's sixth most polluted river. Over more than a century, the river has been contaminated by industrial pollutants and human and animal waste. For millions of Indians, Ganga is not only a river. It is our lifeline. Hindu religious scripts (shastras) extol Ganga as the holiest of all rivers.
When Rajiv Gandhi was Prime Minister from 1985 to 1989, he initiated the Ganga Action Plan. Rs 863 crores were spent, but most of it went down the drain, and the river continued to be the filthiest. The National River Ganga Basin Authority was set up by the previous UPA government in 2009 and the World Bank approved $ 1 billion in 2011 for this authority to clean up the river.
When Prime Minister Narendra Modi took over in 2014, he initiated the Namami Gange and Aviral Ganga projects. After Nitin Gadkari took over as Water Resources and Ganga Rejuvenation Minister, he promised to clean up the Ganga at a great speed. Gadkari has promised to clean most of the polluted parts of Ganga by March, 2019.
In order to conduct reality checks, India TV reporters fanned out to Varanasi, Prayagraj and Kanpur and their reports were shown on Tuesday night in Aaj Ki Baat show. In the Prime Minister's constituency of Varanasi, the holy city itself is undergoing massive transformation, with all overhanging power cables removed, and the bathing ghats of Varanasi cleaned up. Steps are being taken to divert or stop most of the 30 drains that discharge crores of litres of waste into the Ganga.
Prof. B.D.Tripathi, chairman of BHU's Mahamana Malviya Ganga river development and water resources management research centre, says that there has been improvement in Varanasi and most of the drains have been diverted. The Shahi Nallah near Rajghat has been closed, but during monsoons when the drains get clogged, waste water overflow and fall into the Ganga. In the coming weeks, the Assi Nallah will also be closed, but Prof Tripathi says, the basic solution lies in bringing greater flow in the Ganga river at Varanasi. Even now, waste from three big drains fall directly into Ganga, and there are no sewage treatment plants to treat this waste. Our reporter found the sewage pumping station at Assi Nallah not working.
In Prayagraj near Sangam, our reporter found the sewage treatment plant operational. Arrangements for Kumbh Mela is going on at a feverish pace, and the Ganga is being cleaned up on a war footing. There were 64 drains in Prayagraj city throwing waste into the Ganga, but with the setting up of seven sewage treatment plants, the flow of waste into Ganga has reduced. 32 drains in the city have been closed down so far.
The biggest transformation of Ganga river has taken place in its most polluted stretch near Kanpur. The Sisamau drain, said to be Asian's biggest drain, which used to discharge 14 crore litres of effluents into the river, has been permanently closed. Sixteen drains in the city used to discharge waste into Ganga in the past, but now most of them have been closed down or diverted.
Most of us Indians pray to our holy river Ganga, but there are many among us who have the mistaken belief that praying means offering or throwing waste into the holy river. This superstition has been prevalent since centuries. All credit goes to Union Minister Nitin Gadkari for trying to execute the Namami Gange and Aviral Ganga projects at breakneck speed. Gadkari brought about a sea change in the thinking and style of working while executing these projects.
Time has now come for we Indians to bring about transformation in our thinking too. Let us resolve not to throw any waste material in our rivers, if we want our rivers to sustain and breathe. We have the shining examples of the people of London and Paris, who came forward to clean up their rivers Thames and Seine. The Narmada river bank in Ahmedabad should be a model for many of us. Let us all participate in this national endeavour to clean up our rivers.
Click Here to Watch Full Video | Get connected on Twitter, Instagram & Facebook