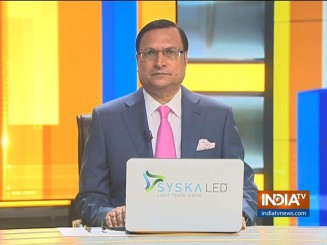 The state visit of Saudi Arabian Crown Prince Mohammed bin Salman, close on the heels of the successful G-20 Delhi Summit, has underlined the deep strategic friendship between both countries. It augurs well for future bilateral trade and cooperation. India and Saudi Arabia have started negotiating about the possibility of trading in rupee and riyal, and speeding up negotiations for a free trade agreement between India and Gulf Cooperation Council. On Monday, both countries signed eight agreements, including one to upgrade hydrocarbon energy partnership to a comprehensive energy partnership for renewables, petroleum and strategic reserves. A task force will be set up for $100 billion Saudi investment, half of which will be invested in India's west coast refinery. The new India-Middle East-Europe corridor that will pass through Saudi Arabia will include ports, railways, roads and also power, gas grids and optical fibre network. Saudi Arabia is India's fourth largest trading partner and India imports 18 per cent of crude from Saudi Arabia. Since Narendra Modi became Prime Minister, he has visited Saudi Arabia twice, while this is Mohammad bin Salman's second India visit. Both have a wonderful personal chemistry. The Saudi Crown Prince said at Monday night banquet that Indians constitute seven per cent of the country's population and they have been contributing majorly in his country's progress. Both countries are expected to start a joint exercise of air force and army soon. Talks are on for joint manufacturing of defence products. India has the second large Muslim population in the world after Indonesia. The most sacred pilgrimage sites of Islam are in Mecca and Medina in Saudi Arabia. Both countries have a natural relationship that spans several centuries. Both Modi and Mohammad bin Salman have a similar work style and matching thought process. While MBS has prepared Vision 2030 for Gulf countries to concentrate more on manufacturing and digital technology, Modi has prepared Vision 2047, and he plans to make India the world's third largest economy by 2030. Since both objectives almost converge, the two leaders have decided to work jointly for mutual benefit. Saudi Arabia dominates Organization of Petroleum Exporting Countries (OPEC). After Ukraine war, Russia had been exporting crude to India at a discount, but now Russia has reduced that discount by 80 per cent. The Russian oil discount has decreased from $30 per barrel to only $4 per barrel now. Due to western sanctions, India is now paying in Chinese currency yuan for Russian oil. It is, in this context, that India is now focussing on rupee-riyal trade for ensuring easier crude imports from Saudi Arabia. If achieved, this will be a big diplomatic victory, because India will not have to depend much on Russian crude. At the same time, China will get the right answer.
G20 : WORLD APPLAUDS INDIA, OPPOSITION CRITICIZES MODI
The Group of 20 Delhi summit is over and most of the esteemed guests have left, but domestic politics over this event is still on the boil. Because of G20 summit, opposition unity seems to be in danger. Trinamool Congress chief Mamata Banerjee attended the President's G20 dinner, but on Monday, Congress leader Adhir Ranjan Chowdhury questioned why Mamata was in a hurry to attend and she shared the same table with Amit Shah and Yogi Adityanath. 'What message is Mamata going to convey', he asked. The Congress leader described Mamata as 'agnikanya' (firebrand lady) and said nobody would have caught her neck if she had skipped the dinner. Mamata Banerjee did not respond to Choudhury's taunt, but she questioned why the entire G20 summit had a preponderance of 'lotus' flowers, the BJP's poll symbol. Congress President Mallikarjun Kharge is sulking over not being invited to the dinner. On Monday, Kharge said, now that the summit is over, Modi government should concentrate on tackling problems of inflation, unemployment, corruption, Manipur violence and Himachal natural disaster. Congress leader Sachin Pilot wanted to know why Mallikarjun Kharge, the Leader of Opposition in Rajya Sabha, was not invited to G20 dinner. Another Congress leader Shashi Tharoor described the Delhi Declaration as a great success. Tharoor understands the nuances of international diplomacy because he was Under Secretary General at the United Nations. His praise carries weight. BJP leader Ravi Shankar Prasad said, other Congress leaders should learn from Tharoor. Union Minister Jyotiraditya Scindia said, the opposition seems to be worried because the world has accepted Narendra Modi as a leading statesman. 'Those criticising the government for G20 are jealous and this reflects their narrow thinking', Scindia said. Opposition parties agree, G20 summit was a success, but some of these parties are now trying to corner credit. Janata Dal(U) leader Lallan Singh claimed that Modi should be grateful to Bihar CM Nitish Kumar, who brought the life back to Nalanda University, which provided the backdrop during the G20 dinner reflecting India's rich heritage. RJD founder Lalu Prasad Yadav said, since G20 summit is held every year on rotational basis, there was no need to spend several thousand crores on the Delhi summit. "There was no benefit for the common man", Lalu said. Aam Aadmi Party ministers Atishi and Saurabh Bhardwaj claimed that it was Delhi's Kejriwal government which beautified the capital from its own funds during G20 summit. I have mentioned these remarks here, so that you can understand how our leaders never see anything beyond their own gains or losses, whatever may be the occasion and whether it is a question of nation's prestige or not. It is right that other countries too have hosted G20 summits, but no other summit was able to attract similar global interest. In no other country, did any opposition party criticize its own government for hosting G20 summit. This can happen only in India. I think our leaders should go through the headlines put out by western media. American Broadcasting Corporation (ABC News) write, 'India forges compromise among divided world powers at G20 summit in a diplomatic win for Modi'. Another US media organisation Bloomberg wrote, 'India's G20 win shows US learning how to counter China's rise'. The British newspaper Financial Times reported on how India dominated G20 summit, while The Guardian wrote 'Modi boosted his image'. Another website on diplomatic issues Politico wrote, India's time has come and Modi has shown that he can play a big role on world level. News agency Reuters attributed G20 summit's success to Modi's magical leadership. I think, at a time when the world is praising the Indian leadership, opposition leaders should avoid playing political games on issues which are connected to the nation's prestige.