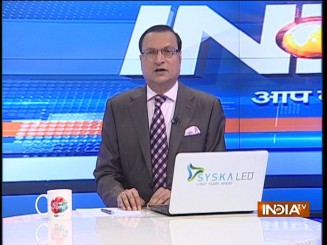 A draft manifesto of Congress party has surfaced in Telangana, in which several sops have been promised for Muslims and Christians. These include: making Urdu the second official language, three finance corporations to help Muslims, Christians and other linguistic minorities, provision for giving government contracts to Muslim youths, Rs 5 lakhs assistance to poor Muslims for construction of houses, Rs 20 lakh assistance for poor Muslim youths to study abroad, granting of judicial powers to Muslim Waqf Board, free electricity to mosques and churches, hospitals for minorities, residential schools for Muslims, monthly honorarium for imams and muezzins of mosques, and action against private firms which hire employees on the basis of religion.
Though the state Congress leadership immediately disowned this draft manifesto, describing it as
'fabricated', efforts are on to water it down by replacing 'minorities' in place of 'Muslims' in order to evade allegations of Muslim appeasement.
Similarly, the draft manifesto promises SC status to Dalit Christians, medical and accident insurance worth Rs 5 lakhs for pastors and fathers in churches, free education for their children, honorariums and residential schools among other sops.
Minorities, especially Muslims, constitute 12.5 per cent of Telangana's population and they act as the deciding factor in 42 out of 119 assembly constituencies. In Telangana, the Congress is in alliance with CPI(M), Telugu Desam Party and Telangana Jana Samithi, under the banner of People's Front, which has already released its common manifesto, but the Congress has decided to release its own manifesto, which reportedly includes special schemes for minorities to counter the TRS-AIMIM alliance.
Union Finance Minister Arun Jaitley has described the draft manifesto as 'divisive' saying that any kind of categorisation on the basis of religion is not provided for in the Constiution.
Had the draft manifesto not leaked to the media, the Congress would have incorporated these 'Muslims only' and 'Christians only' sops in its manifesto. The party may now have to reply to BJP's charge of 'appeasement of minorities', as Telangana goes to the polls on December 7.