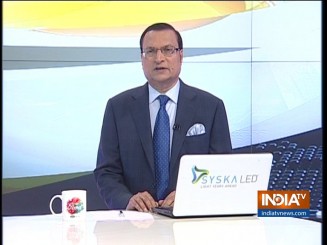 I was a reporter in 1984 when former Prime Minister Indira Gandhi was assassinated and thousands of Sikhs were targeted in Delhi and other places by murderous mobs. I along with another reporter Tavleen Singh visited pockets of East Delhi, where the dismembered bodies of Sikhs lay in the open.
I can never forget the sense of horror in the eyes of the relatives of those who were killed in cold blood by the mobs. Over the last three decades, these relatives of the victims were fighting a protracted battle in courts against powerful politicians who were openly being given protection by successive governments of their political party.
The 1984 anti-Sikh riots shall always remain one of the dark spots on the face of independent India. Those were the days, when even the President of India the late Giani Zail Singh lived in fear. Almost all the Sikh bureaucrats and police officers were fearing for their lives. Most of them were looking forward to the new Prime Minister Rajiv Gandhi to bring sanity in an atmosphere of anarchy and hate.
But the then PM Rajiv Gandhi's remark — 'when a big tree falls, the ground will shake' — shattered the hopes of millions of those who were yearning for justice. One felt that political shades were being drawn over a grim tragedy of gigantic proportions.
On Monday, the Delhi High Court gave its verdict in a 1984 anti-Sikh riot case, and ordered that Congress leader Sajjan Kumar be jailed for life for instigating murderous mobs to kill Sikhs in a Delhi locality. Sajjan Kumar was earlier acquitted by a lower court, but the High Court quashed that verdict and remarked that "criminals responsible for the mass crimes have enjoyed political patronage and managed to evade prosecution and punishment. "
In its verdict, the High Court also observed that the riots "were engineered by political actors with the assistance of law enforcement agencies".
After 34 years, we need to think about the lacunae in our legal system, because of which the major perpetrators went scot free in the absence of a strong prosecution. In 1984, 2733 Sikhs were killed in Delhi and in all, nearly 3,350 Sikhs all over the country were brutally murdered. It took 34 long years to punish the perpetrators in a single case. There are three more similar cases pending against Sajjan Kumar.
I want to ask some serious questions: Are those politicians not guilty who tried to shield and protect the perpetrators? Are they not guilty for staying silent despite knowing the hands of perpetrators were covered with the blood of innocent people? These killings were witnessed by hundreds of people in Delhi and many of them wanted to come forward and depose. Who prevented them from becoming witnesses?
So long as we do not punish the killers of humanity, history will never forgive us.