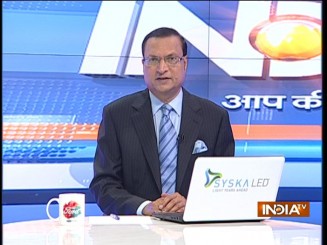 On Friday, the Enforcement Directorate and Income Tax department further tightened the noose on the uncle-nephew duo of Mehul Choksi and Nirav Modi, by raiding their homes, offices and showrooms, and the I-T deparment seizing all bank accounts of Nirav Modi and his family members. The overall picture that emerges is disturbing. The losses due to LOU frauds could escalate from Rs 11,400 crore to Rs 20-30,000 crore, as details of more such dubious transactions emerge.
The details clearly show that Nirav Modi and his uncle Mehul Choksi, the owner of Gitanjali gems, had been skimming off money in connivance with public sector bank officials since 2011. A former director of Allahabad Bank, Dinesh Dubey, had openly complained about dubious transactions by Mehul Choksi in 2013, but instead of taking action on his complaint, the then Finance Minister P. Chidambaram took his resignation.
These matters relate to the previous UPA government, but the most worrying aspect is that there are still black sheep working in PNB, who are acting as informers to Nirav Modi and Mehul Choksi. These black sheep had been informing them about the internal enquiry that has been launched in the bank. It was because of this inside information that Nirav Modi, his family members and Mehul Choksi fled India, even as the internal inquiry was in progress.
The internal enquiry shows that a deputy manager in the PNB branch, Gokulnath Shetty, was hand in gloves with Nirav Modi. Gokulnath Shetty disappeared from his home in Mumbai six days ago, leaving behind his wife, children and brother. CBI teams are still trying to trace his location.
The immediate step that is required is to identify those employees and officers in PNB who had been helping Nirav Modi. The next step should be to identify those officers in the UPA government who did not take any action despite receiving complaints and were helping the absconding jeweller.
Click Here to Watch Video | Get connected on Twitter & Facebook