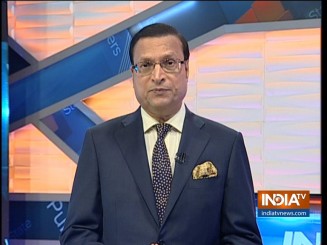 For the second time, a London court rejected fugitive diamantaire Nirva Modi's bail petition on Friday saying that he was a flight risk and could jump bail.
Chief Magistrate Emma Arbuthnot said in her order: "there are allegations of substantial fraud on the banks in India of up to US $2 billion (Rs 14,000 crore). The government of India has, very unusually for a case of fraud, alleged that interference of witnesses has taken place and that evidence has been destroyed. I am conscious of his right to bail but I find the conditions of bail do not allay my fears, so no bail."
The Indian government's counsel had argued that Nirav Modi had threatened to kill a witness, had destroyed evidence and even tried to buy citizenship in Vanuatu by paying $ 2 lakh. The counsel said, Nirav Modi threatened to kill a witness Ashish Lad and then offered him Rs 20 lakh to give a false statement.
Judge Emma Arbuthnot said, the bail bond offer of one million pounds was not substantial security in a case where a billion dollars is said to have been lost.
I had mentioned on the day of Nirav Modi's arrest that he was working as an employee in a diamond jewellery company for a monthly salary of 20,000 pounds, out of which he was paying house rent of 17,000 pounds for an apartment in London. Now his job is gone, and he would not have to pay house rent since he is lodged in prison, and there are slim chances of him getting bail.
There are chances that Nirav Modi may be extradited to India soon, and if the CBI succeeds in its efforts, Rahul Gandhi's "Chowkidar Chor Hai" slogan will stand nullified. Rahul will have to search for a new slogan to attack Prime Minister Narendra Modi.
Click Here to Watch Full Video | Get connected on Twitter, Instagram & Facebook