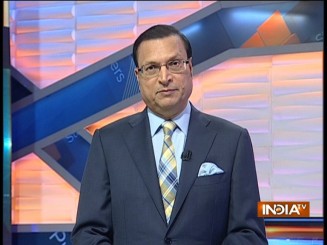 On Monday, when lakhs of voters in four Lok Sabha and nine assembly constituencies went to cast their vote in the byelections, VVPAT (Voter Verifiable Paper Audit Trail) units attached to EVMs (electronic voting machines) were found malfunctioning in many of the polling booths.
The Election Comission had to use more than 1,200 reserve VVPAT units to replace the defective ones. Repolling may take place in several of the polling stations after the observers send in their reports.
According to EC, 20.8 per cent VVPAT units had to be replaced in Kairana, 19.2 per cent in Bhandara-Gondiya, 13.2 pc in Palghar, 12.4 pc in Maheshtala, and 11 pc in Shahkot constituencies. The EC has asked its engineers to find out whether the sensors malfunctioned due to excessive heat, or was it because polling officers were unfamiliar with the handling of VVPAT units.
Several opposition leaders have alleged conspiracy behind this malfunctioning, but I feel this is not a valid allegation. The only consolation is that such technical snags were detected during byelections, because the Lok Sabha elections are due in May next year, when heat wave will be at its zenith.
It is time that the EC takes up the task of rectifying the problems on a war footing. Speed is of the essence because assembly elections are due in three states, Rajasthan, MP and Chhattisgarh, later this year. There is urgent need to ensure that the trust of the electorate in EVMs and VVPATs is restored, at the earliest.
Click Here to Watch Video | Get connected on Twitter & Facebook