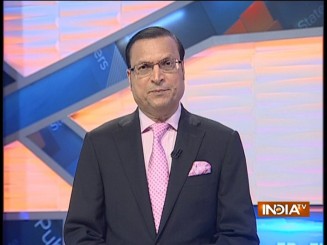 Finance Minister Arun Jaitely has rightly said that demonetization of Rs 500 and Rs 1000 currency notes on November 8, 2016 by the Modi government has resulted in widening of tax base. More than twice the number of people are now in the tax net. It is also true that large amount of currency notes lying in homes returned to banks. Huge amount of cash that was being transacted in trade, entered the formal banking system. The demonetization move boosted the finances of banks. It is also true that with the expansion of digital economy, it has become easier for authorities to keep track of most of the transactions. These are matters which economists and financial experts understand very well.
From a political perspective and from a common man's point of view, demonetization raised the popularity of Prime Minister Narendra Modi among the poor masses. The poor felt that Modi has struck at those who were sitting on piles of black money in cash. When poor people saw rich farmers, real estate owners and moneylenders scurrying to exchange their currency notes, they forgot their own problems and appreciated Modi's move.
The result was: in the assembly election that followed in Uttar Pradesh, Modi and his party swept to power. In subsequent elections too, Congress and other opposition leaders raised a lot of hue and cry against demonetization, but the campaign lacked fire.
Click Here to Watch Full Video | Get connected on Twitter, Instagram & Facebook