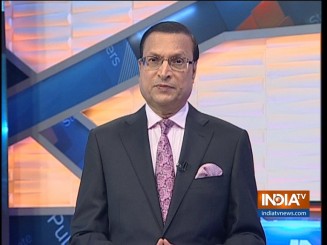 The Comptroller and Auditor General (CAG) report on acquisition of 36 Rafale aircraft from France was tabled in Parliament on the last day of the session. The report clearly states that the contract to acquire 36 aircraft was 2.86 per cent cheaper than the price that was being negotiated by the UPA governent in 2007, but not nine per cent as claimed by the Modi government.
In a comprehensive evaluation of the Rafale aircraft deal with the French government, the report said that the deal was better on price, but the NDA government could have driven a better deal if it had not offered certain concessions.
Now that the CAG report on Rafale deal has come, it should be time for Congress president Rahul Gandhi to stop his continuous tirade against Prime Minister Narendra Modi on the Rafale issue.
The Congress president on Wednesday said that the report "is not worth the paper it is written on". He said, the CAG ignored the dissent note from the members of the negotiating committee that clearly contradicts the government's position on prices and delivery. Finance Minister Arun Jaitley said the CAG report has vindicated the government's stand and "it has blasted the big lie that was being spearheaded by the Congress".
Now that Rahul Gandhi has rejected both the Supreme Court's verdict and the CAG report, it is quite clear that he wants to make Rafale an election issue so that some amount of mud could stick to Prime Minister Narendra Modi. My view is that one can find flaws in the functioning of PM Modi, one can disagree with his policies, his statements and his style of working, but the allegations that he is corrupt or his honesty can be doubted in this deal, will not go down well with the common voters.
Click Here to  Watch Full Video | Get connected on Twitter, Instagram & Facebook