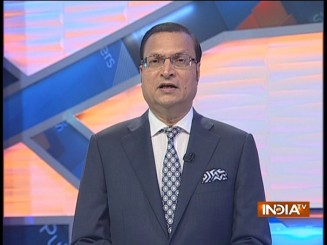 The normally quiet locality of Taimoor Nagar in southeast Delhi has become a flashpoint after the daylight murder of an anti-drugs activist Rupesh by suspected drug peddlers. He was shot at point blank range while he was playing cricket with teenagers. The local police did not cooperate when residents went to a PCR standing at a distance, but instead of helping, the policemen sitting inside the PCR fled from the spot.
Angry residents smashed and burnt cars, and indulging in stoning. Local residents have alleged that some policemen have been conniving with drug peddlers in the locality. Even on Monday, two drug peddlers were caught with narcotics by local people and handed over to police, but they were allowed to escape. The most striking fact is that the unauthorised slums built forcibly on Delhi Police land have now become a den for drug peddlers, and yet the police has turned a Nelson's eye.
The point I want to make is this: Taimoor Nagar is not a locality far away from the centre of power. It is located hardly 3 km away from AIIMS and 2 km from Nizamuddin railway station. Nobody can claim that police have no knowledge about the dubious trade that is going on. Local residents had complained to police several times about drug peddlers, but no action was taken. This is totally unacceptable.
The Delhi Police Commissioner must play a pro-active role and take stern action against those policemen who are working in connivance with the drug peddlers. These corrupt policemen should be identified and dismissed from service.
Click Here to Watch Full Video | Get connected on Twitter, Instagram & Facebook