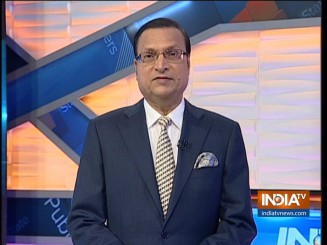 In another bid to show to the world that it is taking action against terrorists after Pulwama killings, the Punjab government in Pakistan has taken over the headquarters of Maualana Masood Azhar's Jaish-e-Mohammed in Bahawalpur on Friday. Troops surrounded the madrasa and mosque where the HQ is located, and reportedly whisked away Masood Azhar to protective custody. This action is purely cosmetic, similar to earlier actions in putting Lashkar-e-Taiba chief Hafiz Saeed under house arrest and then quietly releasing him to indulge in politics.
Pakistan must clearly understand that it cannot escape punishment from India. Our Prime Minister has time and again said that Pakistan has committed a blunder and it will be taught a lesson. Whatever happened in Pulwama was an assault on India's sovereignty and unity, and Pakistan cannot absolve itself of its guilt. Its Army Chief visited the Line of Control in Pak Occupied Kashmir on Friday to boost the morale of his troops against impending action from India.
As Prime Minister Modi said, the time for dialogue is over. Yet, there are many in India who are still advocating dialogue with Pakistan. Among them is former J&K Chief Minister Mehbooba Mufti, who was my guest in Aap Ki Adalat show.
In her replies, Mehbooba Mufti gave this argument that India had to go for dialogue with Pakistan in the past even after the 1965, 1971 and 1999 Kargil conflicts. She said, if the US can have a dialogue with Afghan Taliban, why not India? The audience in the show belonged mostly to the young generation. They were not at all impressed with her arguments, coming after the dastardly killings of 40 CRPF jawans in Pulwama. The young crowd was so much charged that whenever issues like Pulwama and martyrs arose, they shouted slogans like Bharat Mata Ki Jai and Vande Mataram.
There were several retired senior Army generals present among the audience. They told Mehbooba clearly that the time has come for our Army to teach Pakistan a lesson. One retired General went to the extent of saying that India should not worry at all and must strike back even if Pakistan has nuclear weapons.
The message was loud and clear: if we do not retaliate now, the morale of our enemies will get a boost. You can watch Aap Ki Adalat with Mehbooba Mufti on India TV on Saturday night at 10 pm, and on Sunday at 10 am and 10 pm.
Click Here to  Watch Full Video | Get connected on Twitter, Instagram & Facebook