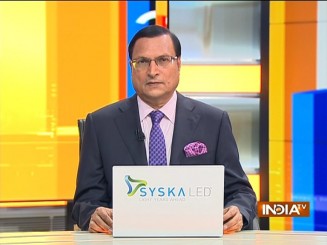 Three fresh developments in the newly formed 26-parties anti-Modi opposition combine (acronym I.N.D.I.A) clearly show there is widespread confusion among the constituents. Statements by some leaders and speculations about top leaders like Sharad Pawar and Nitish Kumar have added fuel to the fire.
CONGRESS AND AAP
On Wednesday, the Congress party disowned its Delhi spokesperson's statement after Aam Aadmi Party threatened to exit the alliance. The spokesperson Alka Lamba had claimed after a brainstorming session of Delhi party leaders with Congress President Mallikarjun Kharge and Rahul Gandhi, that her party has decided to contest all seven Lok Sabha seats in Delhi. She quoted Rahul Gandhi as having said that the mood of the people in Delhi has changed and the party should strive to win all seven seats. This triggered a war of words with AAP which threatened to walk out of INDIA alliance, if the Congress did not roll back its stand. Later, AICC in-charge of Delhi Deepak Babaria said, Lamba was not authorised to talk about such sensitive issues. He said, there was no discussion about alliance, which is the "exclusive domain of the central party leadership". The ground reality is that there is utter confusion in Congress over the party's approach in Delhi. Local Congress leaders want to contest all the seven Lok Sabha seats, but the central leadership wants to keep its alliance with AAP intact. This has caused contradictions in the party hierarchy. AAP leaders suspect that Congress leaders are deliberating prodding their junior leaders to make such statements, in order to pile up pressure on Arvind Kejriwal's party. But Aam Aadmi Party is wiser in this game. It brought a counter-pressure by threatening to walk out of the alliance. At the Bengaluru meeting, its pressure worked. However, I feel, that it would be a wrong strategy to jump to conclusions so early. Whenever talks will begin on seat distribution, differences will surely arise. The bigger quarrel will be in Punjab between Congress and AAP, which scored a landslide victory in assembly elections. Congress is not in a position to win even a single out of 13 Lok Sabha seats in Punjab. BJP is also weak in Punjab, and Kejriwal can stake his claim to contest all 13 seats.
SHARAD PAWAR
The war of words is not only going on between AAP and Congress in Delhi. Congress leaders fear that NCP supremo Sharad Pawar may play a game in Maharashtra, by walking out of INDIA alliance. Congress leaders have started questioning why Sharad Pawar is frequently meeting his nephew Ajit Pawar, who has already quit the party and joined the BJP camp. The last meeting took place on Saturday in Pune between Sharad Pawar and his nephew in the house of a businessman. It was kept secret but news leaked out. Soon after, Congress leaders lost their patience. Former CM Ashok Chavan demanded that the NCP supremo must make his stand clear publicly. Another former CM Prithviraj Chavan alleged that Ajit Pawar had brought an offer from BJP for making his uncle a cabinet minister at the centre. He said, there is report that BJP is even ready to make Pawar's daughter Supriya Sule a minister at the Centre. Supriya Sule, however, rejected all reports about any offer from BJP as baseless. State Congress chief Nana Patole said, there is confusion in party ranks over frequent meetings between Sharad Pawar and his nephew. NCP leader Jitendra Ahwad blamed the media for creating confusion. On Wednesday evening, Sharad Pawar denied all reports about "offers from BJP" as "planted news". Pawar said he has already spoken to Uddhav Thackeray about his meeting. Pawar also said, he very much remained a part of the INDIA alliance and it stood a good chance to oust BJP at the Centre in next year's Lok Sabha elections. Pawar also said, he would attend the INDIA alliance meeting in Mumbai on August 31, and this will be followed by a joint public rally on September 1. Despite Pawar's protestations, most of his allies are careful about his moves. Congress is keeping a close watch on all activities in Pawar camp. The octogenarian NCP supremo is caught in a peculiar bind. Time and again, he has been saying that he will not join the BJP camp and will work to remove Narendra Modi from power. Time and again, he has been saying that he is with the opposition alliance, and yet his alliance partners in Maharashtra, Uddhav Thackeray's Shiv Sena and Congress, are unwilling to trust his words. Their suspicion is not unfounded. The NCP patriarch has met his rebel nephew five times since the later left the party and joined the BJP camp. Such meetings are bound to cause suspicion. What I feel is, Sharad Pawar is yet to take a final decision. He is still assessing the situation and weighing all options. Pawar has this knack of taking a long-term view. He never takes any decision in a hurry. As of now, he has 'laddoos' in both his hands, and he is not in a hurry.
NITISH KUMAR
All is not well in the INDIA alliance in the key state of Bihar. Chief Minister Nitish Kumar himself gave some clues about this confusion. On August 15, he along with former CM Lalu Prasad Yadav and former CM Rabri Devi attended a function. Nitish Kumar's deputy CM Tejashwi Yadav was also present. Without naming anybody, Nitish Kumar said, the situation in Bihar was quite bad before he took over as chief minister in 2006. He said, there were neither job opportunities, nor good education at that time, and girls used to fear when they came out of their homes. Nitish Kumar claimed that he changed Bihar after he became CM. A day later, Nitish Kumar came to Delhi and offered his respects at the samadhi of former PM Atal Bihari Vajpayee. Questions are being raised about his intention now. Nitish Kumar was Railway Minister during Vajpayee's regime. He said, he revered Atal Ji and still remembers him today. He said, he joined the NDA only because of Atal Ji and L K Advani, and later became CM because of their "blessings". His old associate and now known detractor, BJP leader Sushil Modi alleged, Nitish Kumar is trying to drive a wedge in BJP. "Nitish praises Atal Ji and Advani but opposes Narendra Modi. He won't succeed in this political game", said Sushil Modi. I do not think Nitish Kumar will get any chance of returning to the BJP camp. He has made so many political somersaults in the past that he is known across Bihar as 'Paltu Chacha'. But look at some of the recent developments. He met Rajya Sabha Deputy Chairman Harivansh and spoke with him for several hours. The message that came out was that Nitish was probing Narendra Modi's mind by speaking to his old-time associate Harivansh. Nitish then raised the heckles of Lalu Prasad and his family, by speaking ill of RJD regime prior to his becoming CM. And he then followed this up by offering respects at Vajpayee's samadhi. It seems, Nitish Kumar is trying to give the impression that he has no problems with BJP. His only problem is with Modi and Amit Shah. In private discussions, he speaks of how he still has great regards for Atal Ji and Advani, unlike his dealings with Modi and Shah. These are only straws in the wind. He may be sending signals that he can return to BJP camp if given the right opportunity. But I would like to stress this again: the possibility of Nitish Kumar returning to BJP camp is minimal.