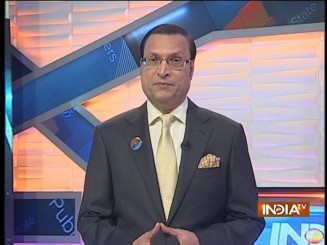 On Wednesday, Indian Youth Congress expelled its legal cell head Aljo K. Joseph, who appeared as lawyer for Agusta Westland middleman British national Christian Michel in the Rs 3,600-crore VVIP chopper deal. When BJP raised this matter, Joseph clarified that though he was a member of Congress party, he had appeared in his personal and professional capacity as a lawyer. Later in the evening, the Indian Youth Congress expelled him from the party membership.
Joseph, being a member of a political party, is not the issue at the moment. The larger issue is that of corruption. Christian Michel and two of his associates have been charged of giving bribes to Indian politicians, bureaucrats and Air Force officials for the purchase of 12 Agusta Westland helicopters. Michel was hiding in the UAE after fleeing India in 2013, when the then Defence Minister cancelled the deal and admitted that bribes had been paid. Michel was under arrest in Dubai since last year, and it goes to the credit of the government and CBI, which made painstaking efforts to extradite him.
Michel, presently in CBI custody, is expected to reveal the extent of bribes paid to politicians and bureaucrats, and this is surely going to stir a hornets' nest in Delhi's Lutyens Zone. Prime Minister Narendra Modi has already given indication about this in his Rajasthan rally on Wednesday.
Moreover, the extradition of Michel to India has opened up similar possibilities for other economic fugitives like Vijay Mallya, Nirav Modi and Mehul Choksi, who have fled India after taking thousands of crores of rupees worth bank loans. This has certainly struck terror in the hearts of these fugitives and Vijay Mallya has already tweeted that he is willing to "return 100 per cent principal amount" of the bank loans that his group had taken.
Click Here to Watch Full Video | Get connected on Twitter, Instagram & Facebook