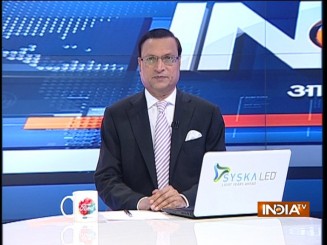 With reports coming in of Kanwariyas indulging in hooliganism at different places, the Supreme Court on Friday came down hard on what it called "gave incidents of vandalism" and said it would not wait for the Centre to enact a law to curb such acts of violence, and would soon issue guidelines. The judges gave specific instances of how kanwariyas blocked off half of the national highway between Varanasi and Allahabad and there were random road blockades.
Kanwar Yatra is a pilgrimage undertaken every year during the monsoon month of Sawan, when devotees march to Haridwar, Gangotri and other places to fetch Ganga water in pots and then walk to their respective temples to pour holy water on Shiva lingams.
During this period, they are supposed to practise austerity and walk barefooted. Because of their austerity, people and authorities en route pay respects to these devotees, and erect tents to provide them food and water. But, in recent years, most of the kanwariyas have been found consuming liquor, smoking hashish and cigarettes, and vandalizing properties.
Even police officials admit that many of the local criminals join these kanwariyas to save themselves from arrest. It was in this context the Supreme Court took a hard view of the situation. Of course, there were other issues of arson and violence by protesters and rioters, which were linked to this. The Attorney General of India K K Venugopal told the court that every week, there was rioting in some parts of the country, sometimes in the name of Maratha reservation, or in the name of unrest over SC/ST order.
In view of the Supreme Court's observations, the Centre should now seriously think about enacting a stringent law to prevent such acts of vandalism by rioters, in whatever garb they may be.
Click Here to Watch Full Video | Get connected on Twitter, Instagram & Facebook