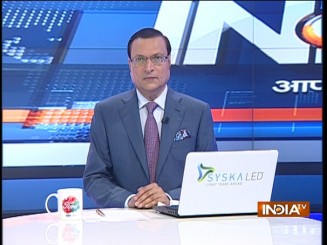 On Thursday, Finance Minister Arun Jaitley announced a Rs. 1.50/iitre cut in central excise duty, while oil marketing companies cut their prices by Re 1/litre, thereby ensuring a Rs 2.50/litre reduction in fuel prices.
Jaitley appealed to all state governments to reduce VAT on petroleum products by Rs 2.50/litre. Most of the BJP-ruled governments promptly reduced VAT, thereby providing an overall relief of Rs 5/litre on petroleum products. However, the state governments in Karnataka, West Bengal and Kerala refused to reduce VAT, meaning that petrol and diesel in these states will be costlier.
It is true that international crude prices continue to rise because of US sanctions against Iran and the OPEC countries reducing their oil output, resulting in a demand-supply mismatch. Moreover, the US-China trade war is impacting the economy of many countries in the world.
The Indian Rupee continues to slide and on Thursday, it touched a low of Rs 73.81/US dollar. The Sensex also fell 806 points to close at 35,200. All these factors can cause serious harm to our economy, but Jaitley has expressed confidence that basic parameters of our economy are strong and stable. Even if European and Southeast Asian countries face problems, the Indian economy can survive through this turmoil. But if crude prices continue to rise, the effect of Thursday's cut of Rs 5/litre can last only for two weeks. In 10-15 days, the prices of petrol and diesel will be back to the same level.
Under present circumstances, the only way to lower fuel prices is to bring all petroleum commodities under GST. This will reduce oil prices, and at least there will be uniformity in fuel prices across the country.
Click Here to Watch Full Video | Get connected on Twitter, Instagram & Facebook