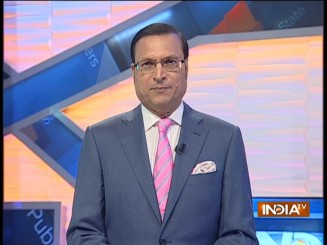 Prices of petrol and diesel are continuously on the rise because of hike in crude prices in the international market. It is true that the Centre has no control over fuel prices. The oil marketing companies decide fuel prices on a daily basis. A fierce debate is going on in the social media between the Congress and BJP supporters, but the people at large want that fuel prices should come down.
To say that the Centre has no control over fuel prices will not do. The only way out is: Bring fuel prices under the purview of Goods & Services Tax (GST). The Congress has already said that it would support the Centre on this issue. The ruling BJP and its allies have governments in 23 states. So, it would not be a problem in bringing about unanimity in the GST Council on bringing fuel prices under GST.
Continuous fuel price hike in recent weeks has caused dissatisfaction among the people at large and they are demanding immediate relief. The Janata Dal(U) leader K. C. Tyagi hit the nail on its head when he pointed out that the opposition had no issue against the Centre for the last four years, but fuel price hike has given a readymade handle to the opposition to beat the ruling party with. Congress and other opposition parties will surely try to take political advantage from this issue. Congress President Rahul Gandhi made fuel price hike an issue on Monday at his Ramlila Maidan rally, but the absence of leaders from Samajwadi Party and BSP at the rally has raised doubts in the minds of political analysts. The question is: Is Mayawati unhappy with the proposed Mahagathbandhan?
As far as incidents of vandalism and stone pelting during Monday's Bharat Bandh are concerned, I can only say that the parties that gave the call for Bandh should take responsibility.
Political parties have the Constitutional right to raise the voice of opposition, but in doing so, they cannot prevent people from reaching hospitals or their workplaces. Dozens of buses were damaged in Maharashtra. There were cases of vandalism in Bihar and Madhya Pradesh. Trains were stopped causing inconvenience to commuters. It is the duty of the administration to catch the culprits who vandalized public property by going through CCTV footage.
Click Here to Watch Full Video | Get connected on Twitter, Instagram & Facebook