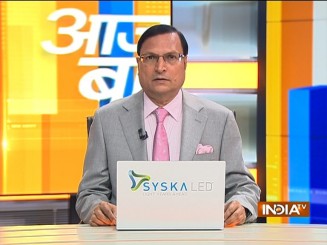 Twenty opposition parties have declared a boycott of the inauguration of new Parliament building on Sunday by Prime Minister, while 17 other political parties have said, they will attend the ceremony. In a joint statement, the leaders of 19 parties led by Congress alleged that by ignoring President Droupadi Murmu from the "momentous occasion", the government has undermined the "spirit of inclusion which say the nation celebrate its first woman Adivasi President". The BJP-led National Democratic Allliance, comprising 14 parties, hit back in a joint statement saying, "we unequivocally condemn the contemptuous decision of 19 political parties to boycott the inauguration". The NDA said, "this act is not merely disrespectful, but also a blatant affront to the democratic ethos and constitutional values of our great nation". Congress and other opposition parties are citing two arguments for boycotting the ceremony: One, not inviting the President to inaugurate is an insult to the post of Constitutional head, and two, ignoring Droupadi Murmu amounts to insult of tribals. One should point out in reply, why the President was not invited by Congress governments when similar occasions arose in the past. Was it not an insult to the post of President? When legislative assembly buildings were inaugurated by chief ministers, was it not an insult to the post of Governor? As chief minister, Nitish Kumar himself inaugurated the Bihar Assembly building. Tarun Gogoi as CM, Hemant Soren as CM, K. Chandrashekhar Rao as CM, and Y. S. Jagan Mohan Reddy did the same in Assam, Jharkhand, Telangana and Andhra Pradesh respectively. Nowhere was the Governor invited. Were these instances not insults of the Constitutional heads? I think, the chief ministers did not insult the Governors or commit any wrongful act by inaugurating Assembly buildings. Samajwadi Party leader Ramgopal Yadav made an interesting point two days ago. He said, the head of the legislature in a democracy is either the Prime Minister at the Centre or the Chief Minister in the states. So, this debate is worthless. As far as insulting tribals are concerned, was it not an insult to a tribal, when the opposition fielded Yashwant Sinha against Droupadi Murmu during the presidential election? Can anybody say that the Congress is against tribals? I feel, whenever there is a historic moment, and the prestige of the nation is concerned, political parties should rise above petty interests. Politically, I feel, there are two main reasons behind the opposition making the new Parliament building a controversial issue. One, blind opposition to Modi. All the parties which are feeling uneasy with Modi, will continue to do so in the name of opposing the PM till the 2024 Lok Sabha polls are over. Two, these parties do not have a newfound affection for the President. Their leaders know this very well that inaugurating a building has nothing to do with Constitution. They know it was Modi who picked a tribal woman as the President. Opposition parties are naming the President in order to incite the feelings of tribals. If you go through their statements carefully, you will know that while Modi made a tribal as President, we think, ignoring her for the inauguration ceremony in as insult to a woman Adivasi President. Overall, it's a political game. It is part of the strategy to corner Modi before the 2024 elections. For the next one year, people will continue to hear such voices. But I feel, to boycott the inauguration ceremony of the new Parliament building only because of blind opposition to Modi and with a view to seek tribal votes, is not good for democracy. This is a historic moment for our nation. It would have been better if all political parties attend the event and affirm to begin new traditions in the new Parliament building, where only work will remain supreme, time of Parliament will be better utilized and public money is not wasted on non-issues. This would have been possible, if there had been no general elections next year. As of now, the prospects are dim.
DEMAND TO LIFT BAN ON HIJAB IN KARNATAKA
The new Congress government in Karnataka has said, it will look into the demand for lifting of ban on wearing of 'hijab' by Muslim girls in schools and colleges, after Amnesty India sought revocation of the ban. In a series of tweets, Amnesty India said on Tuesday that the Karnataka government "should take three priority actions for human rights, including immediate revoking of ban on women wearing hijabs in educational institutions". In its second demand, Amnesty India has sought review of Prevention of Slaughter and Preservation of Cattle Act, and the Karnataka Protection of Right to Freedom of Religion Bill, 2022. It has demanded that cow slaughter be allowed in the state and conversion of Hindus should also be permitted. Senior Karnataka minister G. Parameshwara said, government will look into revocation of the ban on wearing of hijab in schools and colleges. He said, we will see what best we can do. Right now, we have to fulfil the five guarantees we made to the people." All these three issues are highly sensitive. The Supreme Court is already hearing petition filed against the ban on hijab, after Karnataka High Court held the ban as Constitutional. Already, much politics has taken place in Karnataka on these three issues, but Chief Minister Siddaramaiah is avoiding comments on such topics. He has however instructed police officials to put a stop to "moral policing and saffronisation". Another minister Priyank Kharge said, all decisions relating to "moral policing" will be reviewed and if any outfit violates laws, action will be taken, even if it is the RSS. This remark by Priyank Kharge, son of Congress President Mallikarjun Kharge is surely going to create controversy. As far as fulfilling the electoral promise of 'five guarantees', the people of the state will have to keep patience. It is good that both the CM and the Deputy CM are saying that all decisions will be taken after full consideration. Let us all wait.
GIRLS ON TOP IN CIVIL SERVICES EXAM
Good news for all. Girls have scored tremendously well this time in the UPSC Civil Services Examination, by securing the top four slots. The topper Ishita Kishore, hails from Bihar. She lives in Greater Noida. Her father an IAF officer passed away, and her mother who worked in the Air Force looked after the family. In the list, No. 2 is Garima Lohia, whose family lives in Buxar, Bihar. Uma Harathi N., an IIT alumna is No.3 and she hails from Hyderbad, Telangana, while Smriti Mishra from Noida stood fourth. Ishita Kishore graduated from Delhi University's Shri Ram College of Commerce, and stood first in her third attempt. Garima Lohia is a Commerce graduate from Delhi University's Kirori Mal College. Parsanjit Kaur from Poonch, J&K, stood 11th and her father is a pharmacist in the state health department. To watch our girls winning laurels in the Civil Services Exam makes all of us proud. I met Ishita Kishore on Wednesday. Her thought process is clear, and she has wonderful communication skills. Her passion to serve the nation is commendable. I told her, whenever I go to any award function of any college of institute, I find at least 70 to 80 per cent girls standing in queue to take their awards. Such a passion has now been reflected in the Civil Services results. Listening to Ishita speaking, I find daughters in our society always have to remain on alert, they have to face challenges at every step, and under such circumstances, it's a great thing for them to watch them winning laurels.