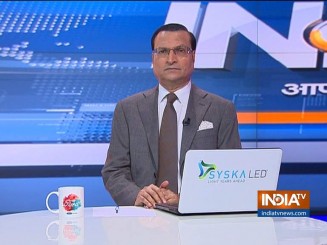 On Monday, Bahujan Samaj Party supremo Mayawati hinted at a review meeting with party functionaries that her alliance (Mahagathbandhan) with Samajwadi Party and Rashtriya Lok Dal was almost over, though she did not say this in so many words. According to leaders present at the meeting, Mayawati asked her party leaders to prepare to fight byelections for 11 assembly seats on their own.
The BSP supremo, according to sources, said at the meeting that Akhilesh Yadav could not even win his family seats, and his wife and cousins lost the elections. She reportedly said, the SP failed to transfer Yadav votes to her party candidates, while Ajit Singh failed to transfer Jat community votes to her party. Mayawati reportedly said at the meeting that though she would not be announcing the end of Mahagathbandhan now, yet the party should prepare to fight the 11 assembly byelections on its own.
Mayawati may be right when she says that she finds no point in continuing with the alliance. In politics, a party gains clout only at the expense of the other. Her party had drawn a blank in 2014 LS elections, while this time it has won 10 LS seats. So, it would be incorrect on her part to say that the BSP did not benefit from the alliance. She could have said that her party did not win as many seats as it had hoped.
In my view, neither Akhilesh Yadav nor Mayawati are wrong. Both these two top leaders sat together and worked out poll arithmetic by adding the vote shares of their respective parties based on caste. But the ground reality in 2019 in UP was different. Voters had shunned caste based vote bank politics, and were openly rooting for Narendra Modi. Both Akhilesh and Mayawati misjudged this by saying that this was only a fake atmosphere being created by TV news channels.
Akhilesh is young and he lacks experience. I hope after this electoral drubbing he must have realized his mistakes. When Akhilesh suddenly announced the alliance with Mayawati at the beginning of election campaign, his father Mulayam Singh Yadav had then remarked that Akhilesh was inexperienced since he has given life to " a dead elephant ".
Mulayam Singh's words proved true. Family members of the Yadav clan lost the elections, SP lost much of its vote share and it was Mayawati's party which upped its tally from zero to ten.
Click Here to Watch Full Video| Get connected on Twitter, Instagram & Facebook