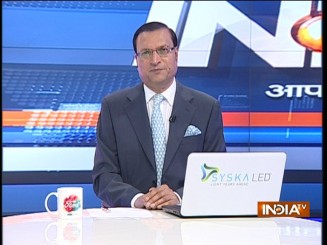 Union Minister of State for External Affairs M J Akbar resigned on Wednesday saying "since I have decided to seek justice in a court of law in my personal capacity, I deem it appropriate to step down from office and challenge false accusations levied against me, also in a personal capacity". Nearly 20 women journalists who had worked with Akbar in newspapers have levelled accusations of sexual misconduct against him when he was an editor.
For the BJP, its spokespersons were finding it difficult to defend the minister in public. The day women journalists levelled charges of sexual harassment against Akbar, who was then in Africa, it was almost clear that he may have to quit. The only question was: when. Akbar returned to India, filed a criminal defamation suit against a woman journalist in a Delhi court, and on Wednesday he tendered his resignation.
National Security Adviser Ajit Doval on Tuesday met Akbar and later he called on the BJP President Amit Shah. By that time, it was almost clear that Akbar would be asked to quit. BJP leaders were being constantly asked questions about Akbar and they were finding it difficult to answer. With Akbar's resignation, the party spokespersons can now breath a sigh of relief. It is now for the court to decide on the merits of the charges levelled against Akbar.
Click Here to Watch Full Video | Get connected on Twitter, Instagram & Facebook