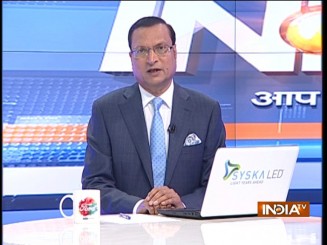 Large number of local Kashmiris turned up at the funerals of army jawans in the Valley on Tuesday and after a long time, people spontaneously shouted 'Pakistan Murdabad' slogans.
The message that has gone out to the rest of the world is that the common man in Kashmir is fed up of continued mindless violence by terrorists. It is nearly 27 years now that the Valley has been thrown in the cauldron of violence by a proxy war unleashed by Pakistan on India.
Till recently there used to be incidents of local youths pelting stones at army jawans in order to shield terrorists. No more. Times have changed and the thought process of the common man in the Valley has changed. People want to free themselves from the scourge of mindless terrorism. The common man in the Valley wants peace, and the army has emerged as their protector. People turning up on their own at the funerals of jawans is therefore a good sign.
Click Here to Watch Video | Get connected on Twitter & Facebook