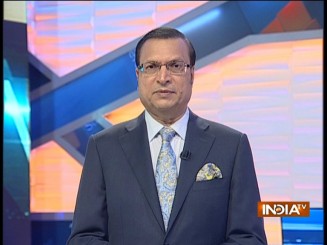 On September 14, Pakistan Prime Minister Imran Khan sent a letter to Prime Minister Narendra Modi seeking a meeting between the Foreign Ministers of both countries on the sidelines of United Nations General Assembly session in New York later this month.
In his letter, Imran Khan said his country was ready to discuss terrorism along with all other pending issues including Kashmir. The letter was received in New Delhi on Sept 17.
The next day, on September 18, Pakistani Rangers brutally tortured to death a BSF jawan Narendra Singh, who had gone to cut tall grass growing on 'No Man's Land' on the other side of the border fence near Jammu. His body was found mutilated. According to reports, his eyes were gouged out, his throat was slit and his leg was mutilated. BSF officials were tightlipped about the brutal torture, and only said that he died of multiple injuries including bullet wounds on his neck.
The Pakistani army establishment has thus stabbed in India's back through this act of diabolical treachery. India has vowed to give a fitting response to this brutal torture. However, on Thursday, the External Affairs Ministry spokesman announced that the offer for meeting between both the foreign ministers has been accepted.
The world has now seen through the double standards of Pakistan. There is a vast gulf between the stated peaceful intentions of the new Pakistan PM and the diabolical acts being committed on the border by his army. To send a letter seeking peace and then treacherously killing our soldier on the border in a brutal manner defies all norms of morality and decency.
The Indian government should realize the true intentions of Pakistan and its army. The Pakistani PM is trying to show to the world that he desires peace, but his army has committed a grave unprofessional act of barbaric proportions. We have to reply to this audacious attack with full force at our command.
Whatever Pakistan may profess, the world knows the true intentions of the Pakistani army establishment. The US State Department in its recent report, while praising India for acting against terrorists, has clearly said that Pakistan has not been taking action against terror outfits on its soil. It is now time that the countries of the world should unitedly raise their voice against Pakistan for nurturing terror outfits.
Click Here to Watch Full Video | Get connected on Twitter, Instagram & Facebook